Gabby Petito's Mother Slams Brian Laundrie's 'Ridiculous' Journal Entry Describing Murder
Gabby Petito's mother Nicole Schmidt is doubling down on her stance that Brian Laundrie was not honest in his journal entry in which he explained why he killed her daughter.
On Thursday, Schmidt appeared on NBC's "Today" to announce a $100,000 donation to the National Domestic Violence Hotline to help victims in situations similar to her daughter's relationship with Laundrie.
During the conversation, Schmidt slammed Laundrie's journal entry in which he suggested Petito's death was a "merciful" killing.
"That was his character, even in his last moments, he wanted to make sure he looked like the good guy. That's ridiculous. We know how she died," Schmidt said.
Petito was killed by Laundrie while they were on a cross-country trip in her sprinter van. On Sept. 1, 2021, Laundrie returned from the trip in Petito's vehicle but would not share her whereabouts.
Petito's family filed a missing person's report on Sept. 11, and two days later, Laundrie's family reported his disappearance.
Authorities discovered Petito's body on Sept. 19 in Bridger-Teton National Forest in Wyoming. It was later determined that she died by "manual strangulation."
Laundrie's remains were discovered on Oct. 20, with several belongings, including a notebook. In a journal entry, Laundrie claimed Petito injured herself, and he killed her to end her pain.
"I ended her life, I thought it was merciful, that it is what she wanted, but I see now all the mistakes I made," Laundrie's journal entry read.
Following Petito's death, the National Domestic Violence Hotline has received nearly twice as many calls as last year.
"Our story begins because of a domestic violence tragedy, and we don't want to see that happen to anybody else," Schmidt said.
Schmidt's donation will help the organization with reaching its $2 million fundraising goal. The donation comes almost a year after Petito's death.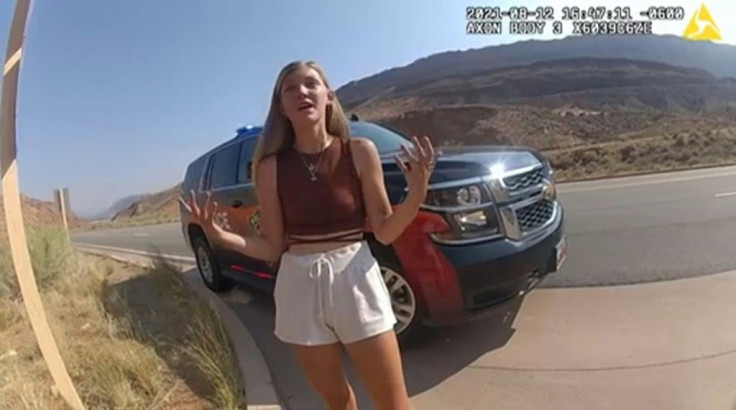 © Copyright IBTimes 2023. All rights reserved.