Gal Gadot's Trainer Reveals Actress' Fitness Regimen For 'WW84'
KEY POINTS
Gal Gadot's trainer Magnus Lydgback revealed the actress' workout routine
The actress trained an hour a day, five days a week at the gym
Gadot had to build a strong foundation to be able to do the stunts with ease
In "Wonder Woman 1984," Gal Gadot does everything to show off her unbelievable strength while donning the character's iconic costume. From jumping to fighting all the baddies with her lasso, Gadot prepped for everything to shine bright in the second installment of the highly successful franchise.
The man behind Gadot's fitness regimen in the latest film is none other than Magnus Lygdback, a Swedish health and fitness expert who has worked with Hollywood A-listers like Ben Affleck, Mark Ruffalo, Alicia Vikander, and James McAvoy in various movies. Speaking in an interview with The Hollywood Reporter, Lygdback opened up about Gadot's workout plan for the second film.
Lygdback revealed that the training sessions for "WW84" were not as intense and demanding as the first one. However, the fitness trainer had to work really hard to keep the actress strong and make sure that she doesn't get injured ahead of a rigorous six-month shoot.
"Both [director] Patty Jenkins and Gal had a vision of how Wonder Woman should look, and they didn't change much. They had the same for this one, but it was more about making sure that Gal was as strong and as healthy as possible," Lygdback told THR.
The trainer also revealed that the duo worked on building a "strong foundation" because the actress had to do a lot of running and fighting. He also shared the various exercises Gadot used to keep her body in shape.
As per the plan, Day 1 focused on high-intensity interval training (HIIT), legs, and core muscles, and consisted of techniques like front squats and mini-band circuit. Day 2 was all about the chest, back, and core again. It included a lot of pushups and alt standing dumbbell rows.
Day 3 addressed HIIT arms, outside shoulders, and core muscles through assault bike and bicep curls. The trainer focused a lot on the lower part of the body on Day Four through exercises such as Bulgarian split squats, leg-press reps, and the stability ball pass.
Finally, the actress worked on her upper body through an assault bike warmup and various superset rounds on Day 5.
Apart from all the exercises, Lygdback also took very good care of her diet and filled it with good proteins like chicken, fish, lamb, and organic grass-fed beef, plus lots of veggies, good fats, and slow complex carbs.
Lygdback praised the "Keeping Up With The Joneses" star for "picking up" things pretty fast and giving her 100% percent to everything.
However, it seems like Gadot would need Lygdback's assistance soon as Warner Bros. announced that "Wonder Woman 3" is already in the works with Patty Jenkins attached to write and direct the project. Gadot will also return to play the titular character once again.
"As fans around the world continue to embrace Diana Prince, driving the strong opening weekend performance of 'Wonder Woman 1984,' we are excited to be able to continue her story with our real-life Wonder Women — Gal and Patty — who will return to conclude the long-planned theatrical trilogy," Warner Bros. chief Toby Emmerich said in a statement.
"Wonder Woman 1984" is currently in cinemas and streaming on HBO Max.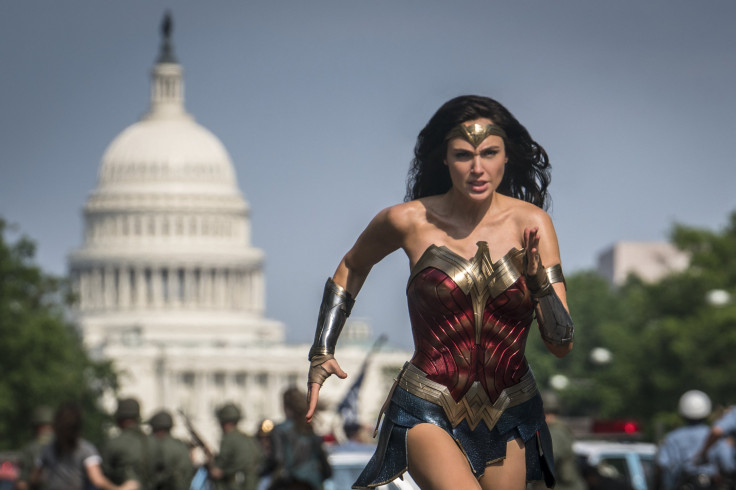 © Copyright IBTimes 2023. All rights reserved.
FOLLOW MORE IBT NEWS ON THE BELOW CHANNELS