Galaxy Note 7 Update: Samsung Device Banned From US Aircraft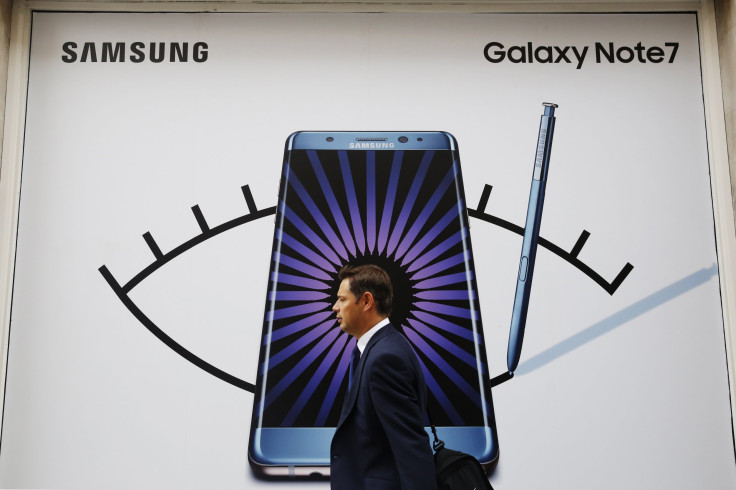 Samsung Galaxy Note 7 devices will be banned from all aircraft in the U.S., regulators said Friday. The ban comes into effect at noon Saturday.
The U.S. Department of Transportation, with the Federal Aviation Administration and the Pipeline and Hazardous Materials Safety Administration, said owners of the troubled smartphone cannot transport the device on their person, in carry-on baggage, or in checked baggage on flights to, from, or within the country.
Samsung announced Tuesday it was permanently halting the production of its flagship phone following reports of the device catching fire due to overheating.
"We recognize that banning these phones from airlines will inconvenience some passengers, but the safety of all those aboard an aircraft must take priority," Transportation Secretary Anthony Foxx said in a statement. "We are taking this additional step because even one fire incident inflight poses a high risk of severe personal injury and puts many lives at risk."
Passengers traveling with the Note 7 will be denied boarding, the regulators said. Those found violating the ban could face fines and even criminal prosecution.
"The fire hazard with the original Note7 and with the replacement Note7 is simply too great for anyone to risk it and not respond to this official recall," U.S. Consumer Product Safety Commission Chairman Elliot F. Kaye said in the statement. "I would like to remind consumers once again to take advantage of the remedies offered, including a full refund. It's the right thing to do and the safest thing to do."
The South Korea-based technology giant announced a global recall of 2.5 million devices barely two weeks after the phone's launch in August. The company began issuing replacement phones with new batteries but even these devices reportedly began overheating. This forced the company to halt the production of the device altogether.
Samsung announced Wednesday that it was slashing its third-quarter profit forecast by a third. The company could suffer a total loss of roughly $5.3 billion over the Note 7 crisis.
© Copyright IBTimes 2023. All rights reserved.