'Game Of Thrones' Author George R.R. Martin Teases 'Winds Of Winter' Release Date And Major Plot Twist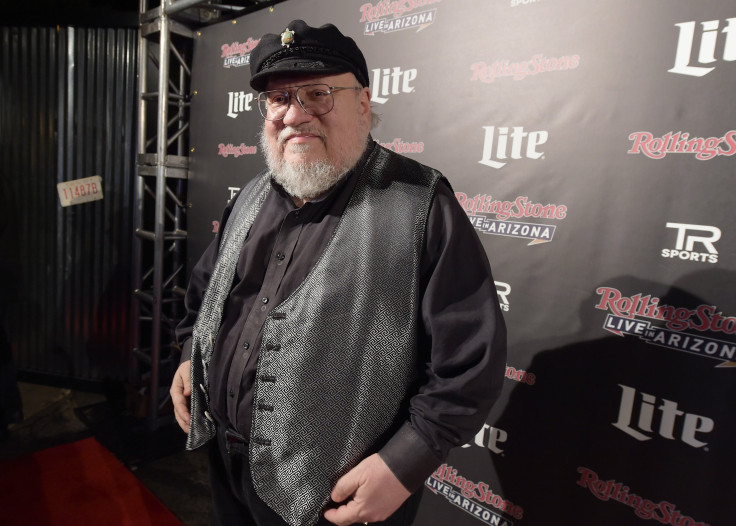 Author George R.R. Martin is just as excited as everyone else for the release of his novel "Winds of Winter." The book is the sixth installment in the series "A Song of Ice and Fire," which is the basis for the hit HBO show "Game of Thrones." Martin said in a recent interview he wants the book to be out as soon as possible and teased it holds a shocking twist for a major character.
"I wish it was out now. Maybe I'm being overly optimistic about how quickly I can finish. But I canceled two convention appearances, I'm turning down a lot more interviews -- anything I can do to clear my decks and get this done," Martin said in an interview with Entertainment Weekly.
Amid worldwide pressure to finish the book, Martin explained he's made it a priority. He also teased a plot twist will drive readers crazy. Well-known for writing shocking events and gruesome deaths, the critically acclaimed author said he isn't writing a shocker just for the sake of it.
He said he wants the shocking events to be born naturally and organically from the characters and the situations. He also said his shocking twist in "Winds of Winter" is something that can't be translated into the hit HBO show. "The show has already -- on this particular character -- made a couple decisions that will preclude it, where in my case I have not made those decisions," he said.
The books in the series "A Song of Ice and Fire" have been the basis for the show, but several storylines have already deviated from the book. While the stories are generally in keeping with one another, the TV series has already taken liberties with the fates of some characters.
Most of the material in the first five published books has now been used up and Season 6 of the TV series is already in production. Martin has constantly spoken about his desire to get the sixth book out as soon as possible, and a recent entry on his live journal Not A Blog has given fans hope the release date will be sooner rather than later.
In the blog, he spoke about traveling to a wedding and a baseball event in the East Coast. He signed off by leaving a faint hint the book may already be in the hands of his publishing house. "And while I will be travelling, my army of minions will be here at the old homestead, toiling in the paper mines," he said.
Season 6 of "Game of Thrones" is expected to be aired in the spring on HBO.
© Copyright IBTimes 2023. All rights reserved.
FOLLOW MORE IBT NEWS ON THE BELOW CHANNELS