'Game Of Thrones' Season 4 Spoilers: The Best Moments From Episode 5; What Happened In 'First Of His Name'? [RECAP]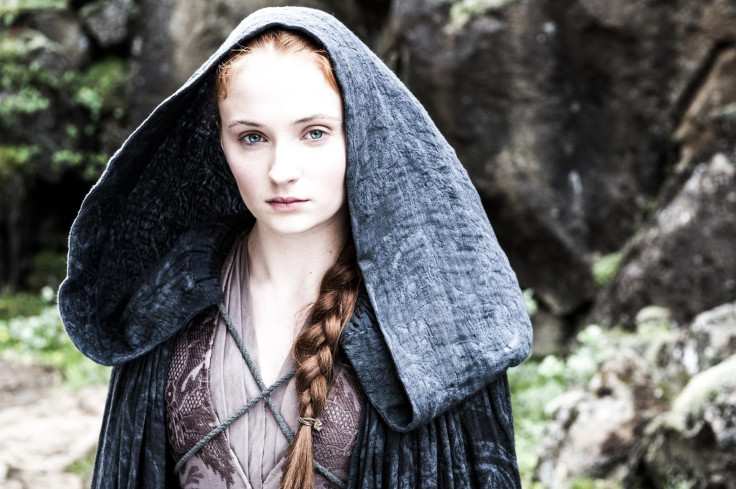 "Game of Thrones" aired its fifth episode of Season 4 on May 5. And we have to say, "First of His Name" was pretty intense. From the cringe-worthy reunion between Sansa and her aunt Lysa to the brutal deaths in the final moments of "GoT," there was hardly a moment in which our jaws weren't dropped.
But if you missed tonight's episode, don't sweat it. We've got your back. Check out the most important moments from episode 5 recapped below so you can partake in your usual Monday-morning "GoT" coffee chat with co-workers. Come on, we can't be the only ones who do that, right?
The episode began with the coronation of little Tommen, the adorable younger brother of the late King Joffrey, who is now the official ruler over King's Landing. In celebration of this ceremonious occasion, everyone who's anyone had raised their glass for the occasion. Well, everyone except Margery and Cersei, who are still mourning the death of Joffrey -- or at least that's what they claim.
The two gals have a heart-to-heart over everything that's gone down in the past couple of days, including Joffrey's death. Although Cersei admits Tommen will be the first king in more than 50 years to deserve the throne, she's still sour over the way he inherited the power.
"He sits the throne like he was born to it," Margery stated.
"Yes, but he wasn't -- was he?" Cersei replied.
Cersei admits she knows her first born was evil but because he was her eldest, she had an unconditional love for the little blond monster. She even stated that Margery is better off not married to Joffrey, saying he would have been her worst nightmare. Yeah, we could only imagine.
"The things he did shocked me," Cersei spilled, adding she's not easily taken by surprise.
After dishing her true feelings over her dead son, Cersei asked Margery if she was still interested in becoming queen.
"[Tommen] will need help if he's going to rule well. A mother is not enough," she revealed. Does Cersei really want Margery still in the picture? There clearly is some sort of motive behind this proposition.
In another part of the world, Joffrey's death is just starting to make headlines. But Daenerys has no desire to swoop into Kings Landing on her dragons and conquer King Tommen's throne. That would be like taking candy for a baby. Instead, the fierce Mother of Dragons states that she wants to "do what queens do. I will rule."
Things take a turn for the weird in episode 5 when Sansa finally gets to meet her Aunt Lysa and cousin Robin. Yeah, it looks like there was a reason Catelyn never let her kids come into contact with her side of the family. They're completely nuts.
According to episode 5, Lysa is set to marry Lord Baelish, the man responsible for bringing Sansa to "safety." But he doesn't seem to be thrilled with the idea. That's when Lady Arryn spills the beans to fans saying he's the one who told her to poison her husband and blame it on the Lannisters. He kisses her to make her stop talking and agrees to having the wedding that night. Lady Arryn replies by warning him she's a screamer.

But we promise -- it gets weirder. Later on Lady Arryn accuses Sansa of sleeping with Lord Baelish. She grips her creepy hands around the wrists of her niece to the point of pain, informing Sansa that Lord Baelish saved her only because he was supposedly in love with Catelyn. Sansa can't believe what she's hearing. She promises her whacked out aunt that Lord Baelish never touched her. Lady Arryn calms down and informs Sansa of her marriage to Robin. Um, what?
In other news, we find out that the Lannisters are broke. Apparently their gold mine had dried up three years ago, which is why having a relationship with the Tyrell's is pivotal, according to Tywin. The Tyrells are their only rivals -- in terms of resources -- which is why Margery must marry Cersei or Cerise must marry Margery's brother.
Cersei and Tywin then discuss Tyrion. Tywin explains he can't talk to his daughter about the trial and she respects his stance but doesn't hesitate to throw in her 2 cents regarding the topic.
Cersei isn't the only one with death on her mind. Arya is keeping a list of people she intends to murder before her life ends. And guess what -- The Hound is one of them! The feisty young Stark attempts to cross him off her list when she stabs her sword straight into his belly during her water dancing practice. The Hound slaps her to the ground and gives her weapon back. Guess he's not too concerned with death.
"Game of Thrones" gives fans a moment of comedic relief with a scene between Brienne and Pod. The tough warrior releases her squire from his oath to protect her but Pod refuses to leave her side. The boy is completely incapable and seems like he will only hold Brienne back on her journey to find Sansa. He can't ride a horse and can't cook rabbit but he sure knows how to kill someone.
Pod informs Brienne that he's shoved a sword through a man's skull to protect Tyrion. She then realizes that he's loyal and that's a trait worth having by her side.
Prince Oberyn and Cersei take a walk through the gardens during episode 5. They talk about avenging the death of their love ones and even dabble in the discussion of Tyrion. However, it was their dialogue over Cersei's daughter, Myrcella, which sparked our curiosity.
"I haven't seen my daughter in over a year," Cersei said, looking rather sad. Myrcella was offered to Trystane Martell, Prince Doran's youngest son, to keep Dore civil with House Lannister.
Oberyn says last time he saw her she was laughing in the sun.
"I want to believe she's happy," Cersei replied.
"They don't hurt little girls in Dorne," Oberyn tried to ease her mind.
"Everywhere in the world they hurt little girls," Cersei replied with her practical statement. The heartbroken mother than asks Oberyn to give her daughter a present: a boat.
"Myrcella loves the open water. Please tell her that her mother misses her very much," Cersei said, a bit chocked up.
Things then get bloody in "GoT" when a fight breaks out between the night's watch and the rebels in Craster's Keep.
Unbeknownst to Jon Snow, who is preparing take down Karl Tanner and his gang of mutinous punks, Bran is still captive along with Hodor, Jojen and Meera. Karl threatens to do terrible things to the pretty-haired girl but Jojen steps in and reveals to Karl he's about to die a terrible death. At that moment, the night's watch makes their aluminous entrance.
They start slaying the drunken rebels. As the battle endures, Mallador Locke, a treacherous brother, attempts to kidnap Bran. But Bran wargs as Hodor and kills Mallador by breaking his neck. Hodor frees the other two prisoners and they head off on their journey to find the three-eyed crow. Bran is advised not to reach out to Jon because if he does, his brother will prevent him from fulfilling his mission.
While Bran slips off into the night, Jon comes face-to-face with Karl. The two have a nail-biting battle but eventually it's Jon who comes out victor thanks to an imprisoned woman seeking revenge. She stabs the terrible man when he's about to murder Jon. Angrily, Karl turns around to teach her a lesson but Jon stick a sword right through his mouth in the nick of time. Guys, it was one of the goriest things we've seen on the show.
Before the episode ends, Jon reunites with his dire wolf, Ghost, and burns Craster's Keep to the ground.
What did you think of episode 5 of "Game of Thrones"? Let us know your thought in the comments section below.
FOR FREE to continue reading
✔️ Unlock the full content of International Business Times UK for free
offer available for a limited time only
✔️ Easily manage your Newsletters subscriptions and save your favourite articles
✔️ No payment method required
Already have an account?
Log in
© Copyright IBTimes 2023. All rights reserved.