'Game Of Thrones' Season 6 Spoilers: New Characters Confirmed For HBO Drama's 2016 Return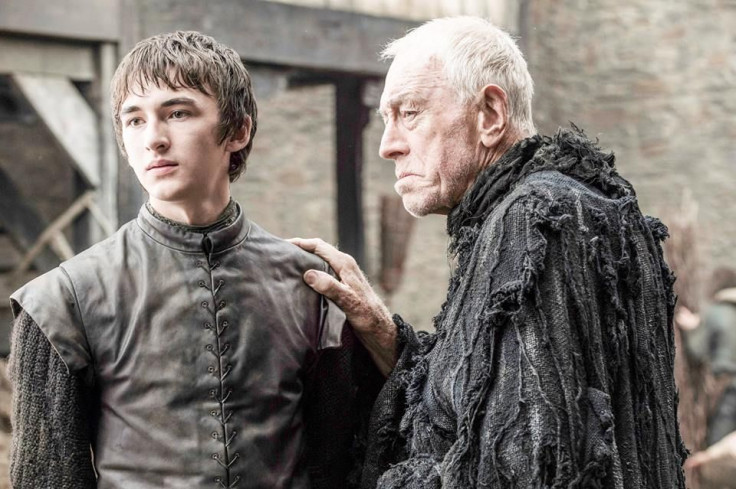 As if "Game of Thrones" wasn't complicated enough, Season 6 will add to the already complex list of characters by expanding the world even further and introducing new faces. With just days to go before the big Season 6 premiere, fans everywhere are wondering what new material they need to educate themselves on before diving headfirst into the HBO series' new run.
While regular like Tyrion (Peter Dinklage), Cersei Lannister (Lena Headey) and Daenerys Targaryen (Emilia Clarke) are confirmed to return in the new season, there's also a handful of characters that haven't been seen in awhile that are rumored to make their grand return to the HBO drama in 2016, such as Blackfish (Clive Russell) and Rickon Stark (Art Parkinson). However, despite the cavalcade of complex characters, there's a handful of newbies joining the cast. To help make sure everyone knows what they need to before tuning into the Season 6 premiere on Sunday, below is a rundown of some new characters joining the party this year.
The Three-Eyed Raven (Max von Syndow)
Previously, this character was introduced at the end of Season 4 after he led Bran Stark (Isaac Hempstead Wright) to the lands beyond the wall by his visions. It's unclear what his role will be in the new season, but he previously promised to help Bran tap into his magical powers and become a force to reckoned with in Westeros. While he looked like a half-tree person, it seems he'll take human form in Season 6.
Euron Greyjoy (Pilou Asbæk)
This character hasn't been introduced in the show yet, but the books characterize him as the eldest younger brother of Lord Balon Greyjoy (Patrick Malahide). He's a pirate and captain of the ship "Silence," where the entire crew has had their tongues cut out. His introduction has led many to assume that Theon Greyjoy's (Alfie Allen) other uncle, Aeron Greyjoy, will join the series this season as well. However, there's no confirmation on that yet.
Smalljon Umber (Dean S. Jagger)
In addition to getting to know a bit more about the Greyjoy family, we'll finally catch up with the Umbers of Last Hearth. Previously, the house was loyal to the Stark family when Robb Stark (Richard Madden) declared himself King of the North and tried to march on King's Landing. They weren't too significant to the plot. The last time they were mentioned it was Bran telling his little brother Rickon to retreat to Last Hearth and seek protection from the Umbers until such time as it's safe for him to reveal that the heirs to Winterfell are still alive. Perhaps Jagger's introduction means we'll finally catch up with that story in Season 6.
Randyll (James Faulkner) and Melessa Tarly (Samantha Spiro)
They've got first and last names but fans will know them better as Samwell's (John Bradley) mom and dad. While not much is known about his mother, it's been revealed in past episodes that Sam's father is a hard man and a great warrior. Clearly he was disappointed with his son as he allowed him to be shipped off to the wall where most people thought he'd die. However, thanks to the help of Jon Snow (Kit Harington) Sam has led a pretty impressive life since he's been away, but it's unclear if his dad will finally give him the credit he deserves. Additionally, Sam's brother Dickon Tarly (Freddie Stroma) and his sister Talla Tarly (Rebecca Benson) will be featured in some capacity in Season 6 as well.
Lyanna Mormont
As previously reported, Ser Davos actor Liam Cunningham revealed in an interview that Lyanna Mormont, relative to Jeor (James Cosmo) and Jorah (Iain Glen), will make her way to the show in Season 6. Sadly, there's no official word on who will play her, but we know that she is a child in Westeros despite being the current ruler of the family's home city. In other words, once Jorah inevitably succumbs to his grayscale, there will still be a voice for the Mormont people in Westeros.
© Copyright IBTimes 2023. All rights reserved.