'Game Of Thrones' Season 6 Star Natalie Dormer May Have Accidentally Revealed A Huge Plotline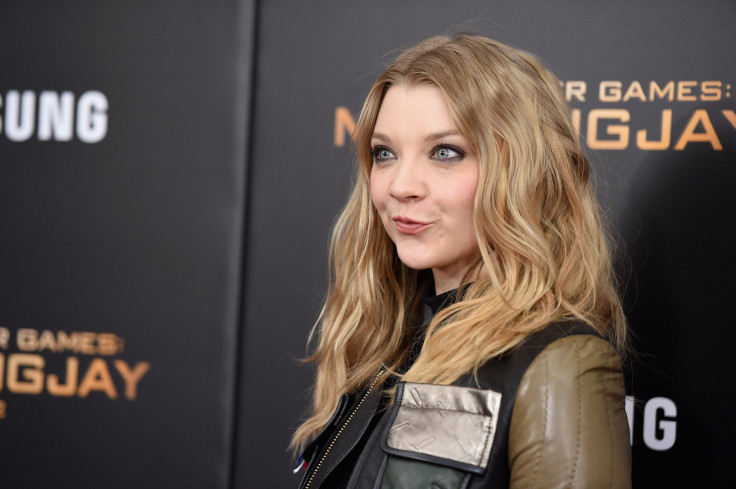 It's been roughly seven months since "Game of Thrones" Season 5 ended on a massive cliffhanger that left several lives hanging in the balance. Now, an actress on the show may have let her character's fate in Season 6 slip out during an appearance on late night TV.
Natalie Dormer, who plays Margaery Tyrell on the popular HBO series, appeared on the Jan. 5 episode of "Jimmy Kimmel Live" where she fielded questions as best she could about the upcoming season. Although she couldn't say much for fear of spoiling the show, she did reveal that the majority of her filming this year didn't take place in her usual spot.
"I'm mainly Belfast," the actress said when asked where she's sent for the show. "But I was in Spain a lot this year, I really enjoyed being in Spain."
The comment prompted the host, an obvious fan of the show, to remark that what she just said might be considered a spoiler since her character was last seen [SPOILER ALERT] locked away in a dungeon for being knowledgeable of her brother Loras Tyrell's (Finn Jones) homosexual behavior and adultery.
"There are Dungeons in Spain," the actress remarked with a smile after a pause. It's clear in the video below that the actress was caught somewhat off guard by the question, meaning it's possible there's more to the story than that.
What's interesting about the reveal is that Spain has previously been the setting of Dorne, the southern kingdom in the fictional world that doesn't necessarily play by the royal crown's rules. In fact, with a powerful faction within the capital city attempting to start a war with the Lannisters, it may be the perfect place for a fugitive of the crown to run. However, as Independent U.K. notes, just because the show decides to film in one location versus another doesn't mean that the characters necessarily have to change location. So while an escape for the character seems likely, there are other options.
As previously reported, Dormer teased that her character wouldn't necessarily be stuck in her dungeon for much longer, hinting that she finds a way to escape using her wit and cunning.
"Margaery is a savvy chick and she's trying to find an angle," she told Women's Health. "She's trying to find a way to get out of that cell, so it's pretty amusing and ingenious the route she decides to take."
Unfortunately, fans will have to wait until April 2016 to find out how the character's storyline progresses from the dungeon of King's Landing.
© Copyright IBTimes 2022. All rights reserved.
FOLLOW MORE IBT NEWS ON THE BELOW CHANNELS