'Game Of Thrones' Season 6 Theories: 4 Possibilities For Surprise Character Deaths In The New Episodes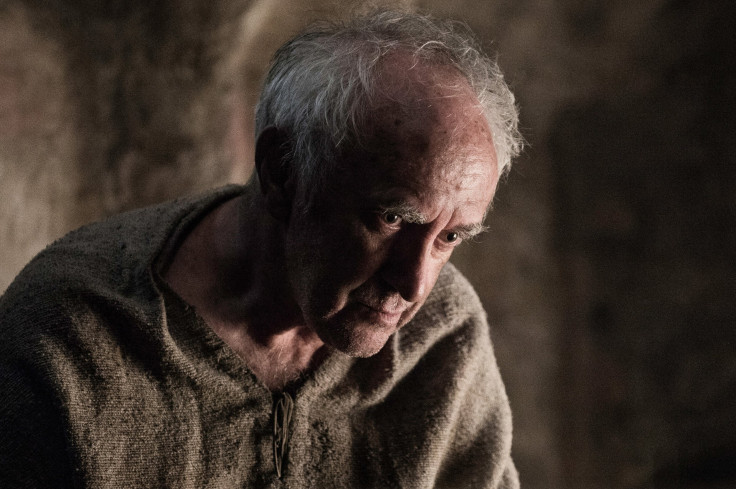 Death won't only be marching on the Wall in "Game of Thrones" Season 6, and odds are it will come calling for even more characters this year. Each season has surprised fans with memorable death scenes, and no one is safe on the HBO show. Writer-producer Bryan Cogman said Season 6 won't be as dark as Season 5, but viewers can still expect to see their favorite characters in danger.
Cogman told Entertainment Weekly that in Season 5 they took characters to their breaking points and for some an eventual end. Season 6 will pick up from there.
"We left our central characters in huge moments of crisis and at their lowest points last year. All of them are now trying to rebuild their lives. Season 5 was in many ways our darkest. This season is still very dark, very intense, but it's very much a next act," Cogman dished.
Now that the hit HBO drama is all caught up with George R.R. Martin's "Song of Ice and Fire" book series, everyone is in the dark as to what will happen on the new episodes. Who will be the next "Game of Thrones" character to meet their maker? Here are four possibilities for untimely deaths in Season 6:
1. High Sparrow
The High Sparrow (Jonathan Pryce) will be a marked man in Season 6. After he forced Cersei (Lena Headey) to do a walk of shame across King's Landing, you can expect this Lannister to look for payback. She now has Ser Robert Strong (Hafthór Júlíus Björnsson) of the Kingsguard at her disposal, who is basically a Frankenstein version of the Mountain. With this powerful soldier and Jaime (Nikolaj Coster-Waldau) returning, she'll have enough people on her side to attack the Faith and take the life of the High Sparrow who tortured her.
2. Varys
While Daenerys (Emilia Clarke) is away, Tyrion (Peter Dinklage) and Varys (Conleth Hill) will have the task of running Meereen. The Sons of the Harpy are still roaming the city and are looking to overthrow the rule of Daenerys. The city is a dangerous place, and both Tyrion and Varys' lives could be in danger. If the people of the city do try to kill one of them, expect Varys to fall, although it could also be Tyrion, as the show has shown it's not afraid to kill off fan favorites.
3. Roose Bolton
It looked like Roose Bolton (Michael McElhatton) had nothing to worry about the last time viewers saw him in Season 5. Ramsay (Iwan Rheon) had wiped out Stannis' (Stephen Dillane) army, so there was no longer a threat to remove him from Winterfell. However, he did break the news that he'd be having a baby boy with his wife Walda (Elizabeth Webster). This could challenge Ramsay's claim to Winterfell someday, and we've all seen how twisted Ramsay can be. To avoid having what is his taken away, Ramsay could kill his father and stepmother to ensure he would someday rule the North.
4. Davos Seaworth
Ser Davos (Liam Cunningham) could be in trouble at Castle Black. The Night's Watch turned on their Lord Commander Jon Snow (Kit Harington) because he wanted to team up with the Wildlings to fight the White Walkers who are marching on the Wall. Davos always respected Snow, and it appears he's not going to take what the Night's Watch did to his friend lightly. A recent clip shows Davos taking up arms against the Night's Watch and getting ready to fight them off with Snow's sword Longclaw. Will Davos survive the battle or will he fall?
Watch the Season 6 trailer below:
"Game of Thrones" Season 6 premieres Sunday, April 24, on HBO at 9 p.m. EDT. Who do you think will die in Season 6? Sound off in the comments section below!
© Copyright IBTimes 2023. All rights reserved.
FOLLOW MORE IBT NEWS ON THE BELOW CHANNELS