As Gareth Bale Prepares To Move To Either Manchester United (NYSE:MANU) Or Real Madrid, Fans Sigh At The Bottomless Wallet Of Modern-Day Football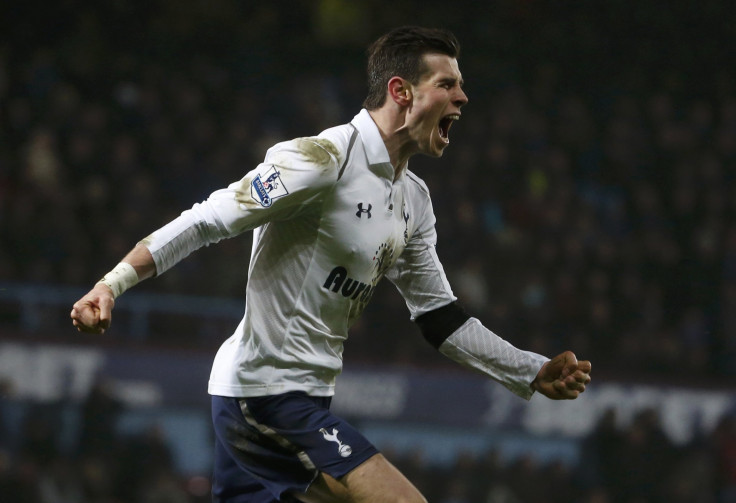 As the sale of Gareth Bale takes more turns than a doorknob in a brothel, the soccer world waits to see if the revered Welshman will replace Cristiano Ronaldo as the world's most expensive soccer player.
On Saturday it was rumored by the British press that a new bidding team had entered the fray along with Real Madrid, widely believed to be the David Moyes-led Manchester United PLC (NYSE:MANU). But the stalling on the deal has clearly annoyed Bale, who, it was reported, deliberately didn't show up to training at Tottenham Hotspur (LON:TTNM) on Tuesday, a defiant act that may be the end of his Tottenham career.
If either team wants Bale, they will have to pay the better part of 100 million pounds ($155 million), never mind the four- or five-year salary that could take the deal to a total of $300 million.
Even by today's standards, the deal is massive and has had many people questioning whether some of Europe's leagues and their obscene spending habits have gone too far, but this is an argument that comes up every time a world-record transfer is completed.
Over the past five seasons, the Abu-Dhabi-owned English club Manchester City has spent 637,150,000 pounds ($990,000,000) on players, a figure that does not include salaries or bonuses. In second place is the Russian-owned Chelsea Football club with 354,500,000 ($550,000,000). The two clubs have spent $1.5 billion on players and have recouped only around $407,000,000 on sales. This kind of spending has generated a very unbalanced playing field in English football, where the heavily bankrolled teams, often just the playthings of far-off Middle-Eastern, Russian and American billionaires, get a huge advantage on the field and end up creating uncompetitive leagues where only a handful of teams can realistically challenge for trophies.
In order to keep up and remain relevant, many smaller and less wealthy teams have put themselves in unsustainable amounts of debt, often resulting in bankruptcy. Perhaps they were foolish to attempt to try and keep up, but then again maybe they are ultimately the victims of the industry's success.
In an attempt to level out the disparity, UEFA and the Premier League have launched legislation that means clubs cannot lose between $6 million and $20 million cumulatively over three seasons, unless the owner of the team injects equity, in which case, losses of up to $60 million are allowed, decreasing to $45 million by 2016.
Gone are the days when an average fan could easily afford to buy a season ticket. Arsenal's cheapest season ticket costs between $1,530 and $3,100. And a "superbox" for the upcoming game against London rivals Tottenham Hotspur will cost $43,510, although the box can hold 24 people. Remember, this is just a 90-minute event.
By comparison, a season ticket for Bayern Munich in Germany, arguably the world's best team, costs only $169.
But this is nothing new. Back in 1992, Pope John Paul II made a public announcement expressing his disgust at the $20 million sale of Gianluigi Lentini from Torino to AC Milan in Italy. This would mark the beginning of a transfer arms race where players' values shot up at an unprecedented rate. In essence, the soccer industry has been going through a 40-year transfer value bubble that will probably never burst because it is funded by the fans and the oil revenues of the teams' owners.
Now Bale, who's a relatively tame character compared to the global superstars who preceded him and is from a working-class Welsh background, looks like he will be playing in either the white of Real Madrid or the red of Manchester United very shortly. Either way, as the newest global superstar, he represents an industry that is increasingly alienating the average fan.
© Copyright IBTimes 2023. All rights reserved.