'General Hospital' Spoilers: Will Carly, Alexis Escape And Expose Harmony's Secret About Willow?
Alexis believed she could calm Harmony down, but on the Wednesday, April 27, episode of "General Hospital," Carly and Alexis will have to fight to survive Harmony's violent outburst.
In the ABC promo video, Harmony (Inga Cadranel) yells she won't let anyone take Willow (Katelyn MacMullen) away from her. "GH" spoilers suggest Harmony is willing to kill to hide her secret.
After Carly figured out Harmony wasn't Willow's biological mother, a struggle ensued, and Carly ended up in the back of Harmony's trunk. Alexis managed to track down Harmony, who was planning to send Carly, and her car, over a cliff.
Harmony revealed that Carly and Alexis knew too much and had to die, but since Alexis managed to get the trunk open, will the women be able to gain the upper hand and finally expose Harmony's secret?
Elsewhere in the promo video for the ABC soap opera, Nina (Cynthia Watros) tells Brando (Johnny Wactor) that losing a child is a type of emptiness that never goes away. "General Hospital" spoilers reveal Nina tells Brando about her concerns.
Sasha (Sofia Mattsson) previously hinted to Nina that she blamed herself for the death of her son and was struggling emotionally. It appears Nina will take her concerns about Sasha to Brando, but will he brush her off?
Viewers are aware Sasha has begun using drugs again to numb her pain and has been appearing to be in great spirits whenever Brando is around. Will Brando save Sasha from spiraling out of control or continue to believe her act?
Other "GH" spoilers reveal Sasha is blindsided, Maxie (Kirsten Storms) questions Austin's (Roger Howarth) intentions, Sonny (Maurice Benard) gives Curtis (Donnell Turner) advice about his father, and TJ (Tajh Bellow) gets an unexpected gift from his grandfather.
"General Hospital" airs on weekdays at 3 p.m. ET on ABC.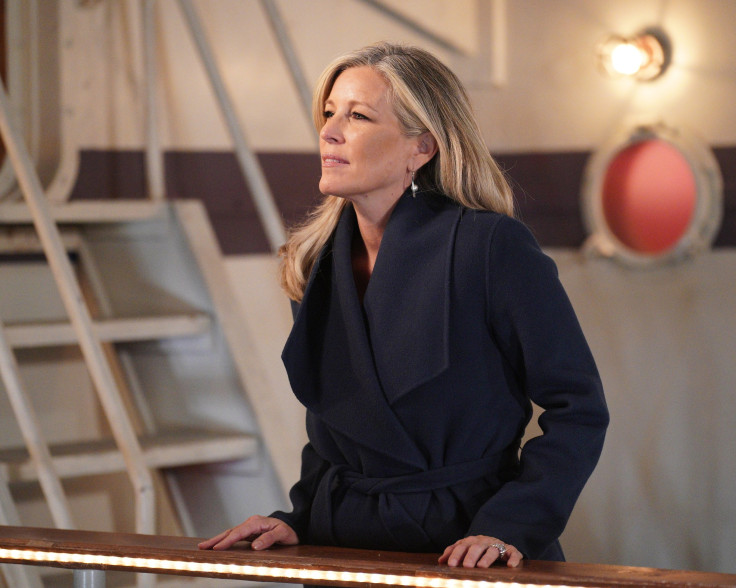 © Copyright IBTimes 2023. All rights reserved.