'General Hospital' Spoilers: Will Heather Confess To Killing Nikolas Before Meeting Esme's Baby?
The Spring Ridge escape ended with a death and the birth of Esme's baby, and on the Friday, Feb. 24 episode of "General Hospital," Heather may be ready to share details about her time as the hook killer.
In the ABC promo video, Jordan (Tanisha Harper) asks if Heather (Alley Mills) attacked Nikolas (Adam Huss). "GH" spoilers reveal Dante (Dominic Zamprogna) and Jordan lead an interrogation.
In the previous episode, Sasha (Sofia Mattsson) confronted Heather about murdering Brando (Johnny Wactor) and promised to do whatever it took to ensure the hook killer pays for their crimes.
It appears the emotional conversation may lead Heather to confess to every hook killer attack, including a run-in with Nikolas that went unreported.
Viewers are aware that Ava (Maura West) delivered a fatal blow to Nikolas using a statue and hid his body in the stables at Wyndemere.
However, since Heather was recently on Spoon Island, the police may connect her to his death if his body is discovered. Will Heather take the fall for Nikolas' murder?
Elsewhere in the promo video for the ABC soap opera, Heather insists on showing Esme she is a supportive mother. "General Hospital" spoilers say Esme is worried.
While Esme was giving birth, she learned that Heather was her biological mother and vowed to keep the sociopath out of her baby's life. However, it appears Esme will have an unexpected visit from her deranged mother that will leave her terrified.
Is Esme having a nightmare, or will she have to figure out how to protect her baby from Heather?
Other "GH" spoilers tease Josslyn (Eden McCoy) has mixed emotions, Laura (Genie Francis) and Sonny (Maurice Benard) comfort Spencer (Nicholas Chavez), and Scott (Kin Shriner) seeks out Robert (Tristan Rogers).
"General Hospital" airs on weekdays at 3 p.m. ET on ABC.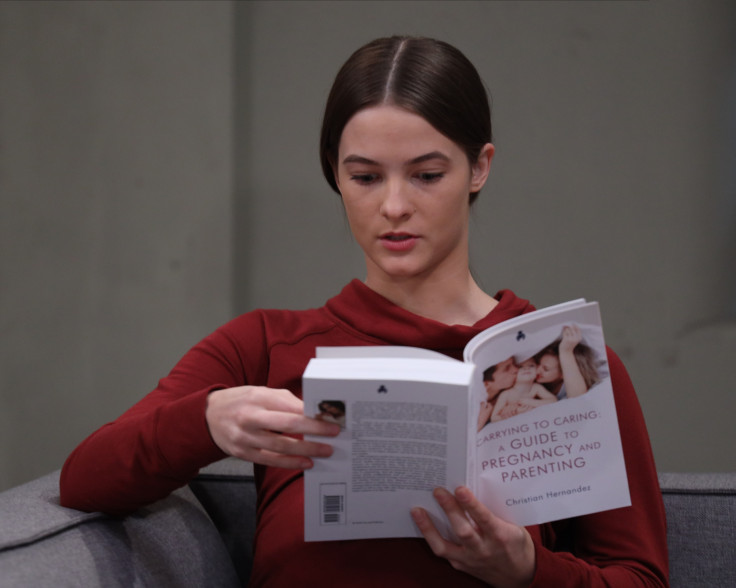 © Copyright IBTimes 2023. All rights reserved.