'General Hospital' Spoilers: Will The Hook Killer Target Josslyn Following Brando's Attack?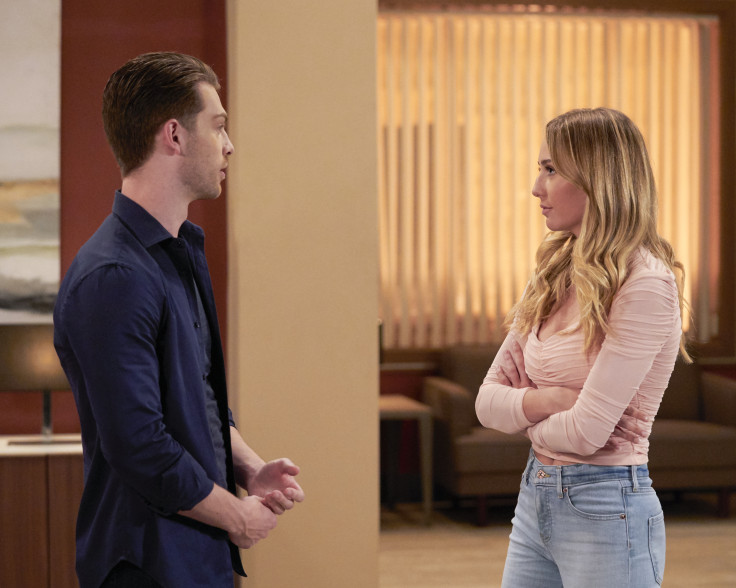 Sonny suspects Josslyn could be the hook killer's next victim following Brando's attack, and on the Monday, Sept. 19 episode of "General Hospital," it appears Dex may have to step in to keep Josslyn safe.
In the promo video for the ABC soap opera, Josslyn (Eden McCoy) tells Trina (Tabyana Ali) that she feels like someone is watching her. "GH" spoilers tease Josslyn vents to Trina, and Dex (Evan Hofer) runs interference.
After Sonny learned Brando (Johnny Wactor) was attacked by the mysterious hook killer when he followed Josslyn outside, Sonny became concerned that Josslyn might have been the actual target.
Although Sonny hid his theory from the police, he ordered Dex to quietly keep an eye on Josslyn. It appears Josslyn will fear for her safety, and Dex will be put in a situation in which he will have to step up.
Will Dex have to save Josslyn from becoming the hook killer's next victim, or will he have to run interference with someone else?
Elsewhere in the ABC promo video, Portia (Brook Kerr) wonders if Jordan (Tanisha Harper) and Curtis (Donnell Turner) would still be together if Jordan never lied about TJ's (Tajh Bellow) kidnapping. "General Hospital" spoilers reveal Curtis reassures Portia.
After learning that Jordan never signed the divorce papers, Curtis has been trying to figure out why she would delay the process. It appears his curiosity will make Portia have doubts about her relationship with Curtis.
Viewers are aware that Portia gave birth to Curtis' child years ago when they had an affair and never told him the truth. Will Curtis' reassurance motivate Portia to confess that she is also lying to Curtis?
Other "GH" spoilers tease Elizabeth (Rebecca Herbst) uncovers more of her memories, and Gregory (Gregory Harrison) makes an invitation.
"General Hospital" airs on weekdays at 3 p.m. ET on ABC.
© Copyright IBTimes 2023. All rights reserved.