'General Hospital' Spoilers: Will Trina Overhear Spencer Confess His Feelings For Her?
Spencer is about to head to Pentonville but not before he has a talk with Rory about Trina, and on the Thursday, Sept. 8, episode of "General Hospital," Trina may overhear their conversation.
In the ABC promo video, Spencer (Nicholas Chavez) tells Rory (Michael Blake Kruse) that he has nothing to worry about. "GH" spoilers reveal Trina (Tabyana Ali) has bad timing.
After Trina told Spencer she no longer wanted to be friends due to everything that transpired, he decided not to give her the letter in which he confessed his true feelings for her.
It appears Spencer will turn himself into the police station to begin his sentence at Pentonville and come face-to-face with Rory.
The men will have a discussion in which Spencer tells Rory that he is no longer a threat to his relationship with Trina. However, it appears Trina will walk in on a conversation she wasn't meant to hear.
Will Trina overhear Spencer confess his feelings for her, or will she come across a different conversation?
Elsewhere in the promo video for the ABC soap opera, Sonny (Maurice Benard) asks Victor (Charles Shaughnessy) how he is going to clean things up. "General Hospital" spoilers reveal Sonny and Victor clash.
Although Sonny and Victor are often at odds, it appears something or someone will force them to have a sit-down. Chances are the two will meet to talk about Spencer.
Sonny already suspects that Ava (Maura West) has been hiding details about Esme's (Avery Kristen Pohl) disappearance and may be concerned that Spencer is involved.
Will Sonny convince Victor to let him help with the cover-up, or will Victor dismiss Sonny's suspicions?
Other "GH" spoilers tease Maxie (Kirsten Storms) demanding answers from Britt (Kelly Thiebaud), Felicia (Kristina Wagner) encouraging Mac (John J. York), and Rory asking Jordan (Tanisha Harper) for advice.
"General Hospital" airs on weekdays at 3 p.m. ET on ABC.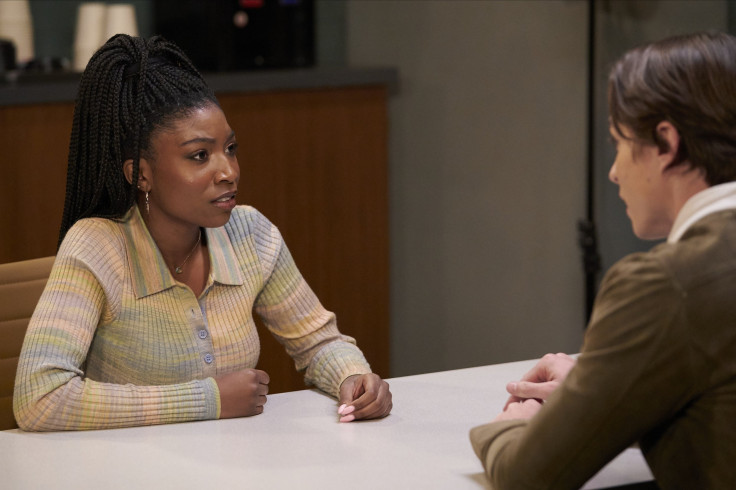 © Copyright IBTimes 2023. All rights reserved.