'General Hospital' Spoilers: Will Sonny Scare Dex Into Admitting He's The Hook Killer?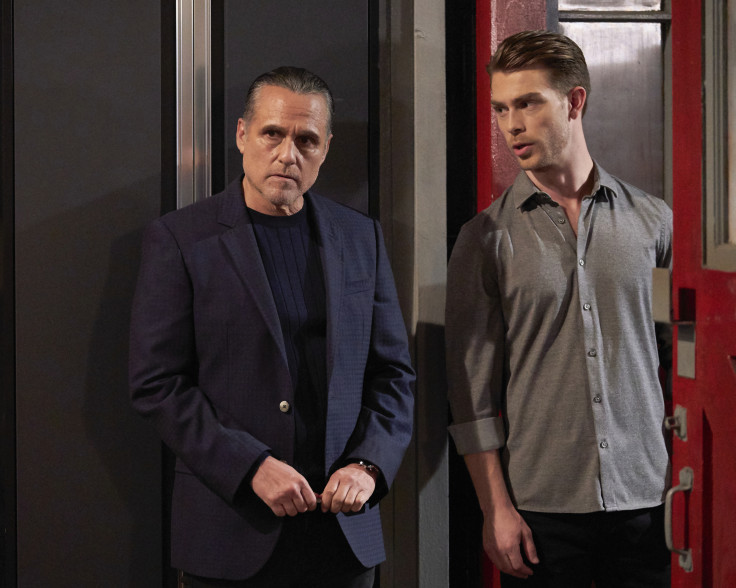 The Port Charles Police Department has grown concerned after finding Dex at the scene of every hook killer attack, but on the Wednesday, Sept. 28 episode of "General Hospital," Sonny will put Dex through an unconventional interrogation.
In the ABC promo video, Dex (Evan Hofer) is tied up and asks how he can convince Sonny (Maurice Benard) to believe him. "GH" spoilers reveal Dex is in the hot seat.
In the previous episode, Dex was taken to the police station for questioning after Diane (Carolyn Hennesy) was attacked by the hook killer, and Dex was found with her blood on his hands at the scene.
Instead of calling his lawyer, Dex called Sonny, who learned about Dex's presence at every crime scene. Sonny was able to get Dex out of the police station but drove to a different location instead of going home.
Since Dex works with Sonny, and the hook killer has been targeting people associated with Sonny, the mob boss will suspect Dex is responsible for the attacks.
It appears Sonny will put Dex through a brutal interrogation, but will it scare Dex into admitting he is the hook killer?
Elsewhere in the ABC promo video, Sonny tells Michael (Chad Duell) to go home since the matter doesn't concern him. "General Hospital" spoilers reveal Sonny wants answers.
Viewers are aware that Michael secretly hired Dex to get close to Sonny so he could destroy his father's empire.
Michael knows his father can be ruthless when it comes to protecting his family and could torture Dex for answers. Will Michael figure out a way to save Dex, or will Dex save himself?
Other "GH" spoilers tease Spinelli (Bradford Anderson) opens up to Sam (Kelly Monaco), Curtis (Donnell Turner) makes a surprising request, and Trina (Tabyana Ali) gets a shock.
"General Hospital" airs on weekdays at 3 p.m. ET on ABC.
© Copyright IBTimes 2023. All rights reserved.