'General Hospital' Spoilers: Will Spinelli Help Jason And Sam Prove Peter's Connection To Shiloh?
Sam and Jason are desperate to prove her innocence, and on the Monday, Oct. 7 episode of "General Hospital," Spinelli will help the couple learn more about Peter's connection to Shiloh.
In the promo video for the ABC soap opera, Sam (Kelly Monaco) tells Jason (Steve Burton) that Peter (Wes Ramsey) was definitely working with Shiloh (Coby Ryan McLaughlin). "General Hospital" spoilers reveal Spinelli (Bradford Anderson) makes a discovery.
The police no longer think Sam killed Shiloh in self-defense. Instead, they believe she intentionally killed the cult leader to get revenge against him for hurting her loved ones. Sam knows she killed Shiloh to save Jason's life, and now, she is out to prove that she wasn't the only one with a grudge against him.
After a conversation with Dev (Asthon Arbab), Jason and Sam learned Peter was at the docs with a gym bag when he ran into the teen and Wiley (Theo and Erik Olson). The couple is confident that Peter was going to meet Shiloh but is unsure why the men were working together.
Will Spinelli help Sam by figuring out the truth behind Shiloh and Peter's partnership?
Elsewhere in the ABC promo video, Lulu (Emme Rylan) reveals she has to tell Nina (Cynthia Watros) something, and it can't wait. "GH" spoilers reveal Lulu is on edge.
In the previous episode, Lulu decided she was going to tell Nina the truth about Sasha (Sofia Mattsson) and Valentin's (James Patrick Stuart) secret. Sasha isn't Nina's daughter and has been lying about her true identity.
Although Lulu wants to tell Nina the truth, she has been worried about the fact that the secret will destroy Nina's life. Will Lulu tell Nina about Sasha and Valentin's secret, or will she back out of revealing the truth?
"General Hospital" airs weekdays at 3 p.m. EDT on ABC.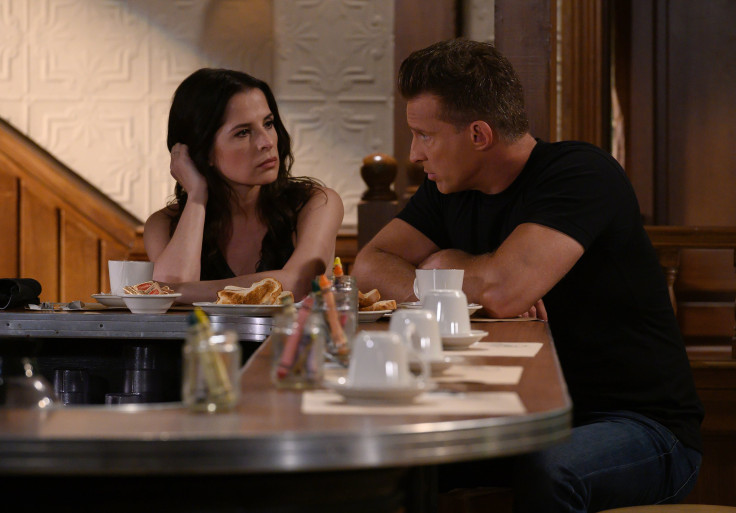 © Copyright IBTimes 2023. All rights reserved.