'General Hospital' Spoilers: Will Lulu Expose Sasha And Valentin's Secret To Nina?
Sasha thought she could stay in Port Charles and continue lying to Nina, but Liesl will make a terrible mistake that could ruin everything. On the Thursday, Oct. 3 episode of "General Hospital," Lulu will threaten to expose Sasha's secret.
In the promo video for the ABC soap opera, Liesl (Kathleen Gati) tells Sasha (Sofia Mattsson) she is an imposter, and that they are both too deep in to get out. "General Hospital" spoilers reveal Nina (Cynthia Watros) remains blissfully ignorant.
In the previous episode, Liesl found Sasha crying in the bathroom at the Floating Rib. She told her to put on a fake smile and get back to Nina's bachelor party. However, Sasha revealed she didn't know how much longer she could continue lying to Nina.
Liesl informed Sasha that she makes Nina happy, so she will never find out that Sasha isn't her real daughter. However, the two were unaware that Lulu (Emme Rylan) was in one of the stalls and overheard their conversation.
It appears Nina will continue to believe Sasha is her daughter, but how long will that last?
Elsewhere in the ABC promo video, Lulu tells Dustin (Mark Lawson) she just found out that someone is being lied to. "GH" spoilers reveal Lulu makes a confession to Dustin.
It appears Lulu will tell Dustin about the conversation she overhead and will think about what she will do with the information. Lulu enjoys investigative journalism and could try to gather more facts about Sasha before coming forward with information.
There is also a chance she may hesitate to share the truth. Nina and Valentin (James Patrick Stuart) are supposed to get married, and news about the lie could ruin the couple's wedding.
Will Dustin advise Lulu to keep Sasha's secret, or will the journalist confront Nian with the truth?
"General Hospital" airs weekdays at 3 p.m. EDT on ABC.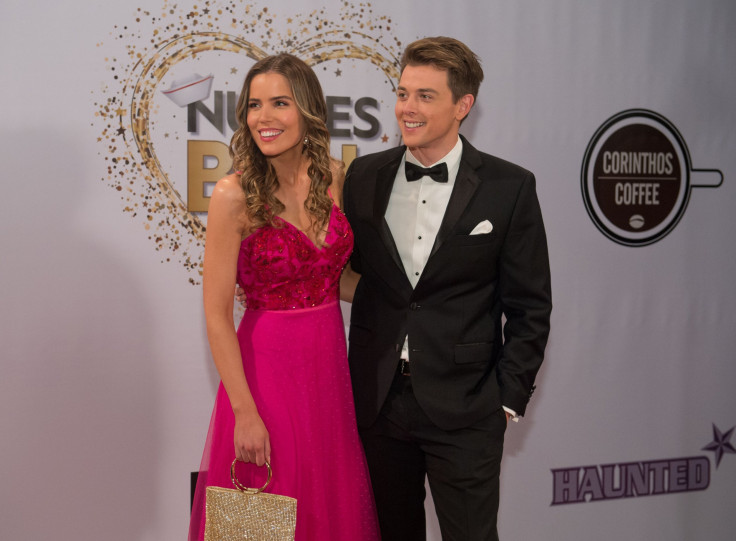 © Copyright IBTimes 2023. All rights reserved.