Genesis Saga Continues: Creditors Slap Barry Silbert And DCG With Securities Lawsuit
Barry Silbert and its crypto conglomerate Digital Currency Group (DCG) were slapped with a new class-action lawsuit filed by Genesis creditors days after the crypto lender filed for chapter 11 bankruptcy.
DCG, the parent company of Genesis, is already facing a lot of legal troubles but a group of Genesis creditors slapped the crypto conglomerate and its CEO Silbert with a securities class-action (SCA) lawsuit, alleging they violated federal securities laws.
The lawsuit was filed by Connecticut-based law firm Silver Golub & Teitell (SGT) against Silbert and DCG "on behalf of individuals and entities who entered into digital asset lending agreements with Genesis Global Capital, LLC."
The new complaint against Silbert and his crypto empire alleged that Genesis was engaged in an unregistered securities offering which violates securities laws since it included lending agreements involving securities despite its lack of registration exemption as required by the federal securities laws.
"The Complaint alleges that Genesis Global Capital engaged in unregistered security offering in violation of Section 5 of the Securities Act by executing lending agreements with SGT's clients and members of the putative classes that fit the definition of securities without qualifying for an exemption from registration under the federal securities laws," according to a press release.
Genesis allegedly committed securities fraud using an elaborate scheme to defraud existing and potential digital asset lenders by making misleading and false statements.
The plaintiffs also alleged that the crypto lender intentionally misrepresented the real financial health of Genesis, which violates the U.S. Securities Exchange Act.
"The Complaint also alleges that Genesis Global committed securities fraud through a scheme to defraud prospective and current digital asset lenders by making a false and misleading statement that intentionally misrepresented the financial condition of Genesis Global Capital in violation of Section 10(b) of the Exchange Act and SEC Rule 10b-5 promulgated thereunder," the press release read.
"The scheme to defraud was carried out, according to the Complaint, in order to induce prospective digital asset lenders to loan digital assets to Genesis Global Capital and to prevent existing lenders from redeeming their digital assets," it added.
DCG is a Connecticut-based crypto firm and the parent company of various businesses, including the crypto lender Genesis, digital asset manager Grayscale Investments, crypto media outlet Coindesk and crypto mining firm Foundry.
Gemini, a cryptocurrency exchange founded by the twins Cameron and Tyler Winklevoss, said last week that it is planning to file a lawsuit against Silbert and its company DCG and would only reconsider doing so if the other camp would present a plan on how they would pay back the $900 million loan.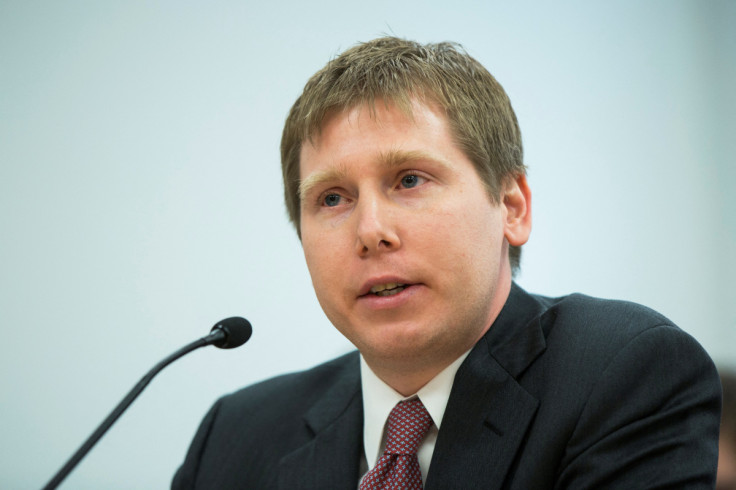 "We have been preparing to take direct legal action against Barry, DCG, and others who share responsibility for the fraud that has caused harm to the 340,000+ Earn users and others duped by Genesis and its accomplices," Cameron's tweet read.
"Unless Barry and DCG come to their senses and make a fair offer to creditors, we will be filing a lawsuit against Barry and DCG imminently," Gemini co-founder and president Cameron said in a tweet last week right after news broke that Genesis filed for bankruptcy.
© Copyright IBTimes 2023. All rights reserved.
FOLLOW MORE IBT NEWS ON THE BELOW CHANNELS