'The Genetic Detective': CeCe Moore's True Crime Career Started Out In An Unusual Way
On Tuesday night, "The Genetic Detective" will premiere on ABC. Throughout the new episodes of the ABC true-crime series, DNA expert CeCe Moore will take a closer look at a range of cases as she uses her unique methods to reexamine cold cases. Leading up to the first episode, Moore revealed the unconventional way she initially entered the field and how she hopes her story will inspire others.
According to People, the genetic expert stated that she did not find her "passion" in life until she had reached middle age.
Throughout high school and college, Moore had leaned into a more performance-based career track. As she had a "strong singing voice," many believed she would go on to become a celebrity later in life after majoring in vocal performance and theater at the University of Southern California. While she did become well-known, her path to getting there was one that was a bit more unexpected than initially anticipated.
READ: Six Fascinating True-Crime Documentaries That You Can Stream On Netflix, Hulu, HBO
After graduation, she began focusing her efforts behind the camera and soon found herself starting a production company with a partner, Lennart Martinson, at the age of 35.
Throughout the years, she then began looking into her own family tree as a hobby. As time went on, she started utilizing DNA as a way to help others solve mysteries existing within their families. Eventually, in 2010, genealogy turned into her full-time career. At that point, she was 41.
Since the spring of 2018, she has worked with her team at Parabon NanoLabs to solve 110 murders and rapes using her unexpected mixture of DNA and family trees.
READ: How Have Serial Killers Been Caught? These Unusual Occurrences Led To Their Captures
When speaking to the publication about finding her calling later than some, she said she hopes the move is inspiring to other women who are also looking to begin again in some way.
"I didn't find this incredibly meaningful career that I am so passionate about until middle age after pursuing two other careers," she said.
Later, she added, "My path is a good example of how following your passion and dedicating yourself to something you really love, can lead to a very fulfilling life. I am proof that, as women, our lives are not over at 40!" she said, adding, "In fact, it just might be the perfect time to finally pursue our own passions."
On Tuesday night's season premiere, those who tune in will get an inside look at the 1987 murders of Jay Cook and Tanya Van Cuylenborg. Once a cold case, Moore was able to solve it in just two hours thanks to her unique methods. Throughout the new episode, viewers will get to follow along and see how she was able to do it in such a short amount of time.
"The Genetic Detective" will premiere Tuesday at 10 p.m. EDT on ABC.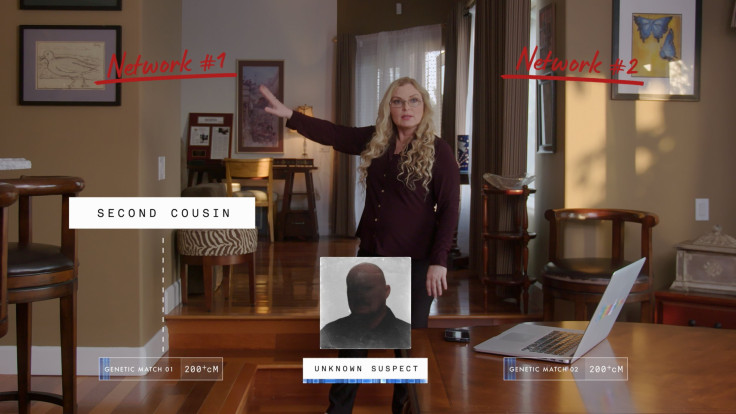 © Copyright IBTimes 2023. All rights reserved.
FOLLOW MORE IBT NEWS ON THE BELOW CHANNELS