'Genshin Impact' 3.4 Leaks Include Mysterious Dendro Claymore Character And Desert Expansion Map
KEY POINTS
Insiders share some details about "Genshin Impact" update 3.4
One revealed new locations players can explore
Another insider showed the fave of a new mysterious character
Hoyoverse, the gaming studio behind the hit gacha game "Genshin Impact" suffered a massive data breach a few days ago, which spilled huge sets of information, including details about new characters, quests and events ranging from version 3.3 until 3.8. While Hoyoverse has already DMCA strike posts related to the breach, a new set of information surfaced online revealing exciting details about update 3.4, including a desert expansion map and a new dendro claymore character.
Hoyoverse is just preparing to roll out "Genshin Impact" 3.2, but an industry insider who goes by the name @genshinBLANK already shared some details about the game's update 3.4. On Twitter, the leaker shared an image of the supposed Desert Expansion map, which suggested that the Sumeru desert region will be receiving an even bigger update in the future version of the game.
The insider mentioned the new settlement called Gurabad City and another seemingly large expansion coming after 3.4. "Main POI: Sandstorm. Separated into 3 layers/subregions: Inner, Middle, and Outer. 2 Modes - Normal and Sandstorm Mode, Gurabad City. Eremite Black Market Camp (Accessible through a fissure)," the insider tweeted.
"Sand Ruins, Sandworm Boss Cave, Aranara Cave, King Deshret Cave, God of Wisdom Cave, Kusanali Cave, The Scarlet King's Cup Cave (Boss Battle Arena - most likely tied to a World Quest), Eternal Oasis, Ruin Golem(s?) and Grass Dragon Cave," are additional information the insider shared on Twitter about the 3.4 update. The insider, however, clarified that update 3.4 would only include "Only includes the Sandstorm area of the Desert with it comes to the Sandworm Cave."
While update 3.6 would feature "the Canyon with the Dendro Dragon's Cave and the Dendro Archon's Lake." They added, "Locations you can also find: "Thorny Swamp" and "Black Abyss."
Aside from those, another insider who goes by the name Genshinmains shared interesting information about a new mysterious character named Kaveh. While it is not yet confirmed if he is coming in Update 3.4 of the game, several players are already excited to pull him when he arrives in "Genshin Impact."
The insider shared images of Kaveh who is believed to be a Dendro character that wields claymore. He has been referenced so many times in "Genshin Impact" and is said to be an inventor and an engineer by profession.
It is worth noting that while these insiders have shared accurate leaks about the game in the past, these latest details are not yet official. Gamers should temper their expectations and take the latest leaks about "Genshin Impact" 3.4 as highly speculative at this stage.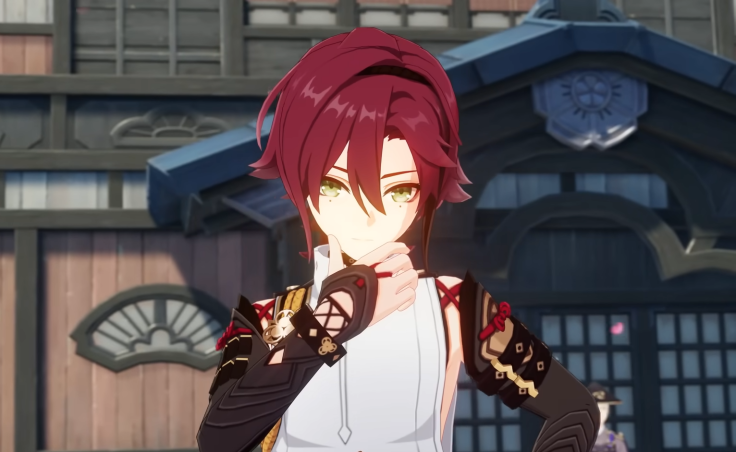 © Copyright IBTimes 2023. All rights reserved.
FOLLOW MORE IBT NEWS ON THE BELOW CHANNELS