George Floyd's Brother Calls On United Nations To Address Systemic Racism, Police Brutality In US
KEY POINTS
Philonise Floyd appeared over a video call to the U.N. Human Rights Council on Wednesday asking for their help addressing systemic racism in the U.S.
It was part of a larger call by several African countries for the U.N. to look into systemic racism and police brutality worldwide
The proposal put forward by the African countries allegedly named the U.S., but was lobbied by officials to not mention the U.S. and tone down the language
The brother of George Floyd appeared before the United Nations Human Rights Council on Wednesday, calling on the body to investigate systemic racism and police brutality in the U.S.
"The way you saw my brother tortured and murdered on camera is the way black people are treated by police in America," Philonise Floyd said during his video call to Geneva. "I hope that you will consider establishing an independent commission of inquiry to investigate police killings of black people in America, and the violence used against peaceful protesters."
Wednesday's meeting was at the request of several African countries also asking the council to seek ways of combating systemic racism and police brutality. The countries' proposal asks U.N. High Commissioner for Human Rights Michelle Bachelet to gather evidence of systemic racism and police brutality over the next year and report back with the findings in June 2021.
"The tragic events of 25 May in Minneapolis in the US, which led to the death of George Floyd, led to protests throughout the world against injustice and police brutality that persons of African descent face on a daily basis in many regions of the world," Dieudonné W. Désiré Sougouri, the countries' coordinator, said Monday. "The death of George Floyd is unfortunately not an isolated incident."
Early drafts of the proposal allegedly named the U.S., but officials lobbied the African countries to remove the U.S. from it and tone down its language somewhat.
The U.S. pulled out of the council two years ago and hasn't attended a meeting since.
Bachelet agreed with the proposal and added that reforms must be implemented as soon as possible.
"We also need to make amends for centuries of racial discrimination," Bachelet said during the meeting. "Time is of the essence. Patience has run out. Black lives matter. Indigenous lives matter. The lives of people of colour matter. All human beings are born equal in dignity and rights."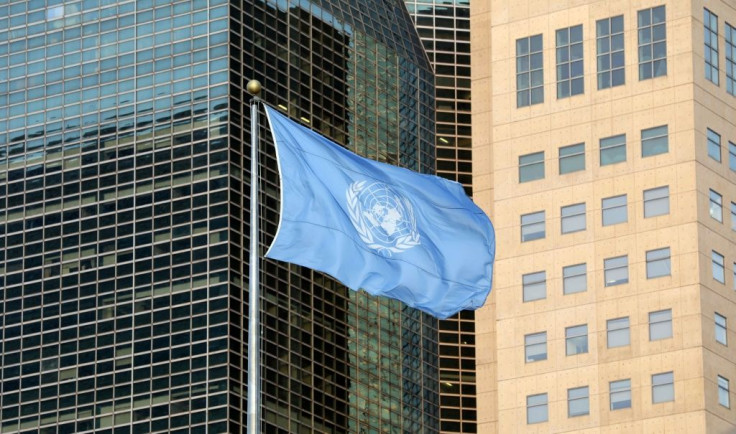 © Copyright IBTimes 2023. All rights reserved.