George H.W. Bush Received Komodo Dragon From Indonesia Govt., Reddit Resurrects Quirky Presidential Gift [PHOTO]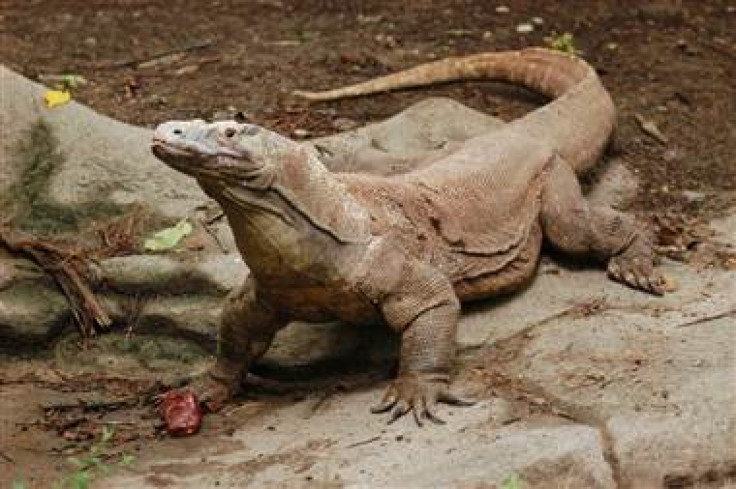 Holiday season may be around the corner, but for world leaders gift giving is part of the job title. Even Bo, the first dog, has received some chew toys from foreign dignitaries.
Recently, a gift given to former President George H. W. Bush in 1990, is receiving newfound attention thanks to Reddit. Posted in the subreddit, "Today I Learned," a link to a book about the Cincinnati Zoo describes how the former president received the oldest and largest Komodo dragon in the western hemisphere as a gift from the Indonesian government.
Named Naga, the nine-foot reptile died in February 2007 at the age of 24. Bush donated the lizard to the Cincinnati Zoo in 1990 after then-Indonesian President Suharto gave him to the 41st president.
"Who regifts a Komodo dragon? Not cool, George, not cool. You aren't invited to our birthday next year," one Redditor writes.
During his life, Naga produced 32 offspring that were given to other zoos. The zoo considered him a major attraction that welcomed more than 1 million guests annually.
"If he was on one of the islands, he would be one of the top dragons," Jim Stout, the senior animal technician at the Oklahoma City Zoo told NewsOK describing Naga. In 2000, the lizard was on display at the Oklahoma zoo for several months.
Known as the heaviest lizards on Earth, Komodo dragons can weigh up to 300 pounds and measure up to 10 feet long. They can eat prey twice their size, including deer, water buffalo and humans. In Indonesia, Komodo dragons are considered a national treasure.
Naga reportedly died of an abdominal infection. "He had been ill for about three weeks. He quit eating and got real sluggish in January. We took X-rays and did some blood work, but in the end, we couldn't help him," zoo veterinarian Mark Campbell told the Washington Post.
President Obama has received his fair share of gifts during his time in office. By law, the White House doesn't keep the gifts, instead they are sent to the National Archives and Records Administration.
According to the most recent list of gifts to the White House and other government, French President Nicolas Sarkozy gave Obama a large black Hermes golf bag valued at $7,750. Hu Jintao, the president of the People's Republic of China, gifted a bronze statue of Abraham Lincoln worth $9,800. One of the most expensive gifts Obama has received came from Sergio Cabral, the Governor of Rio de Janeiro in Brazil. He gave the president a photograph by artist Vik Muniz valued at $40,000.
© Copyright IBTimes 2023. All rights reserved.