George Zimmerman Makes Court Appearance, Held Pending Arraignment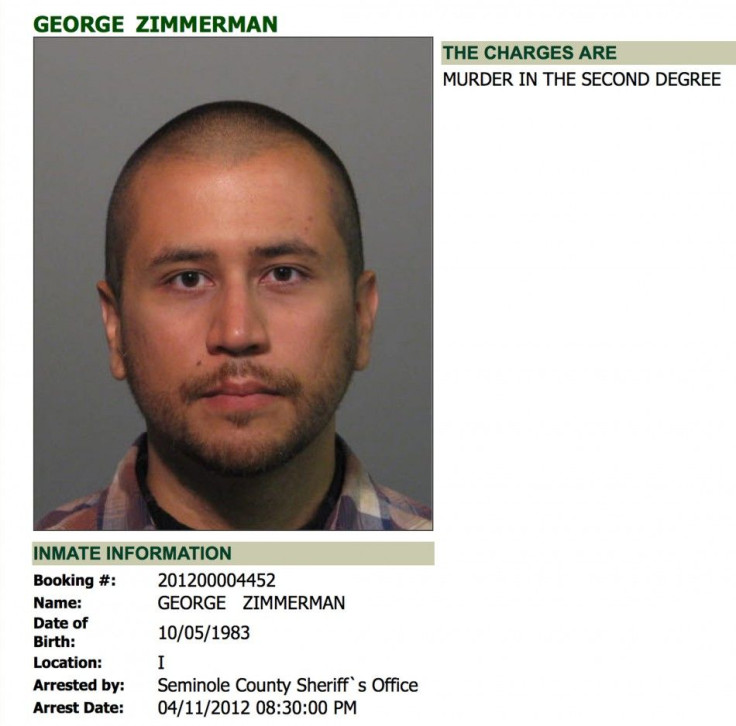 George Zimmerman, charged with second-degree murder in the shooting death of 17-year-old Trayvon Martin, made his first appearance Thursday in a Sanford, Fla., courtroom, where he was ordered held pending formal arraignment.
Zimmerman, 28, appeared briefly before Judge Mark Herr in a hearing at the Seminole County Jail in Sanford, according to multiple reports. Herr said he found probable cause to move ahead with the case and scheduled an arraignment on the charges for May 29 in Florida Circuit Court and referred all matters -- including a plea and bail -- to the higher jurisdiction.
Zimmerman's formal plea of not guilty will be entered at the May arraignment. Although there was no application for bail during Thursday's hearing, Zimmerman's attorney, Mark O'Mara, will likely apply for a bond hearing before the arraignment.
During his short appearance, Zimmerman wore a gray prison jumpsuit and did not exhibit any obvious emotion, according to media reports. He only spoke on two occasions when he responded Yes, sir to routine questions.
Zimmerman became the focus of a national campaign demanding his arrest after he faced no charges for more than a month in the death of Martin, an African-American. The neighborhood watch volunteer shot the unarmed teen while patrolling a Sanford gated community on Feb. 26. While Zimmerman maintained he acted in self-defense after he was attacked by Martin, some critics insist it was a racially motivated hate crime.
The defendant turned himself into authorities on Wednesday, the day Florida special prosecutor Angela Corey announced the state would pursue a second-degree murder charge in the case. Corey, who also appeared in court on Thursday, was appointed after law enforcement officials in Sanford refused to charge Zimmerman with Martin's death and Gov. Rick Scott pushed the Seminole County prosecutor aside.
Zimmerman is currently being held in protective custody away from other inmates in the Sanford city jail. The Seminole County Sheriff's office told ABC News that Zimmerman underwent a series of physical and mental health tests after arriving at the jail on Wednesday night. He was then sent to protective custody, where he was under constant watch in his own cell.
Zimmerman wept for a part of the night during his first night in jail, a law enforcement official told ABC News.
Legal experts predict the prosecution will face steep challenges to win a second-degree murder conviction in the shooting, which has galvanized the national media for weeks. Corey and her team must prove that Zimmerman intentionally targeted Martin, instead of acting in self-defense, in order to counter arguments that Zimmerman's actions were legal under Florida's controversial self-defense law known as stand your ground.
During an interview on the Today show Thursday morning, O'Mara said Zimmerman is physically and emotionally exhausted.
He is concerned about getting a fair trial and a fair presentation, O'Mara said. He is a client who has a lot of hatred focused on him. I'm hoping the hatred settles down. ... He has the right to his own safety and the case being tried before a judge and jury.
While speaking outside of the court after Thursday's hearing, O'Mara said he decided to not ask for bail partially out of concern for Zimmerman's safety.
I hope to have him released in bond and by that time have a safe place for him, O'Mara said, adding that it could take several weeks.
© Copyright IBTimes 2023. All rights reserved.