German E. coli outbreak blamed on Egyptian fenugreek seeds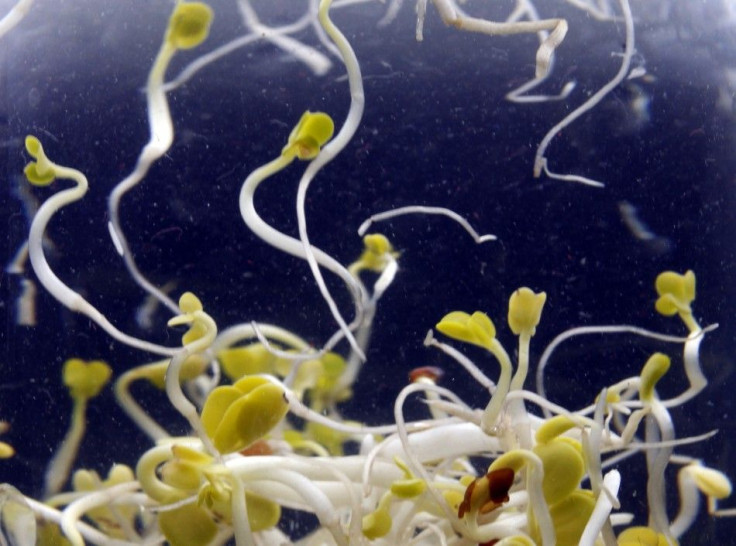 The deadly E. coli epidemic in Germany and France was most likely caused by fenugreek seeds imported from Egypt, the European Food Safety Authority (EFSA) said on Tuesday.
"The EFSA Task Force established to coordinate investigations to track down the possible source of the French and German outbreaks of E. coli O104:H4 has concluded that one lot of fenugreek seeds imported from Egypt and used to produce sprouts is the most likely common link between the two outbreaks," EFSA said in a statement.
The infection identified in the outbreaks was Shiga toxin-producing Escherichia coli, known as STEC O104:H4, which causes bloody diarrhea, severe kidney complications and deaths in some cases.
More than 4,100 people were infected and 49 deaths have been reported because of the two E. coli outbreaks in Northern Germany and French city of Bordeaux since May 2011.
"The E. coli O104:H4 outbreak is responsible for 48 deaths in Germany and one in Sweden. The total number of cases reported in the EU, Norway and Switzerland is 4178," it said.
In its investigation report released on July 5, EFSA didn't rule out that other lots of fenugreek seeds imported from Egypt between 2009 and 2011 may be excluded.
"Negative results from microbiological tests carried out on seeds cannot be interpreted as proof that a lot is not contaminated with STEC," it said.
Following the report, the European Commission has banned imports of all seeds and beans from Egypt until October 31 to prevent any further consumer exposure to the suspect seeds.
EFSA also urged European Commission to carry out tracing in all countries, which may have received seeds from the implicated lots.
The European investigators advised consumers not to grow sprouts for their own consumption and not to eat sprouts or sprouted seeds unless they have been cooked thoroughly.
READ: Did Funky Egyptian Veggies Kill 50 in Europe?
© Copyright IBTimes 2023. All rights reserved.