'Get Shorty' Season 2 Spoilers: Sonya Walger, Alex Sawyer Set To Recur
Sonya Walger and Alex Sawyer have joined the cast of Epix's "Get Shorty."
According to Deadline, Walger and Sawyer will both recur in Season 2 of the crime dramedy series. Walger will play the role of Lila, the representative of the Los Angeles wing of a deadly drug cartel. Unlike her Nevada counterparts, Lila is corporate and cleanly efficient, but no less deadly. When Lila pushes Amara (Lidia Porto) around, conflict between them turns bloody. Sawyer, meanwhile, will play David Oumou, an earnest actor working an unglamorous day job, until a shocking murder brings him attention and makes him a breakout star.
Walger and Sawyer joins previously announced "Get Shorty" newcomers Felicity Huffman, Andrew Leeds, Steven Weber, and Amy Seimetz.
Huffman will play the recurring role of Clara Dillard, a mothering, high-level special agent for the FBI. Described as hippie therapist meets J. Edgar Hoover, Clara takes over the investigation focusing on Amara and her crime organization in Season 2.
Leeds will recur as Clara's partner Ken Stevenson. Ken and Clara manage Rick (Ray Romano) as their CI as they seek to bring down Amara's drug cartel. While expert at being supportive and upbeat, Ken also has the talent for forcing people to do unpleasant things.
Weber, meanwhile, will appear in multiple episodes in Season 2 as Lawrence Budd, an "impossibly powerful" Hollywood film producer who collaborates with Miles (Chris O'Dowd) and Rick in a new film. A medical condition has left Lawrence hairless, so he glues on a wig and eyebrows. He also commutes via helicopter and landscapes his yard with fully grown trees.
Lastly, Seimetz will play the recurring role of Jinny, a mysterious love interest for Miles, who performs a strange, new-age "crystal ceremony" and could open doors to an elite Hollywood world. The more Miles learns about Seimetz, the more he realizes she's not the person she's pretending to be.
In addition to Portio, Romano, and O'Dowd, other original cast members returning for Season 2 are Sean Bridgers as Louis, Carolyn Dodd as Emma Daly, Goya Robles as Yago, Megan Stevenson as April Quinn, Lucy Walters as Katie Daly, and Sarah Stiles as Gladys.
Walger played the series regular role of Margot Bishop on ABC's "The Catch." She also starred in short lived sitcoms "The Mind of the Married Man" and "Coupling," before landing her guest role as Penny Widmore in ABC's "Lost." Her other TV credits include HBO's "Tell Me You Love Me", ABC's "FlashForward" and USA Network's "Common Law."
Sawyer, meanwhile, is best known for his starring role as Alfie Lewis in Nickelodeon's mystery series "House of Anubis." The British actor most recently recurred on Netflix's "The End of the F***ing World."
Production on the 10-episode Season 2 of "Get Shorty" is currently underway in Los Angeles. The new season is expected to premiere on Epix later this year.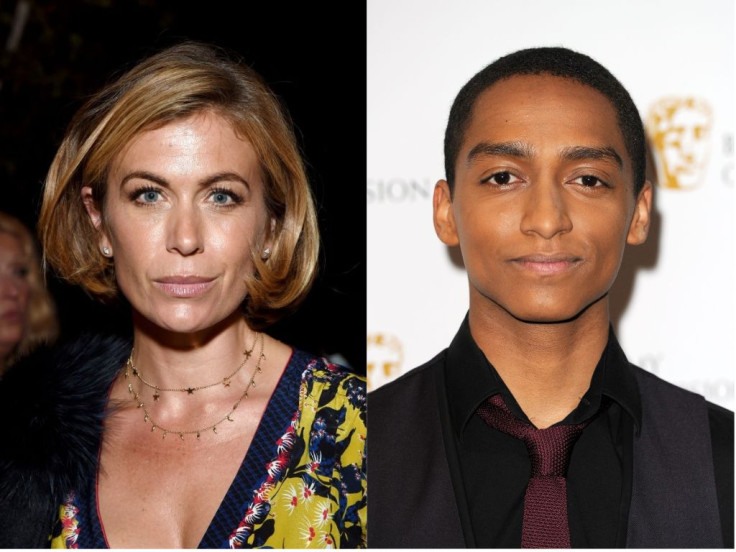 © Copyright IBTimes 2023. All rights reserved.