'Ghost Stations' Of Paris Metro Envisioned As Subterranean Entertainment Complex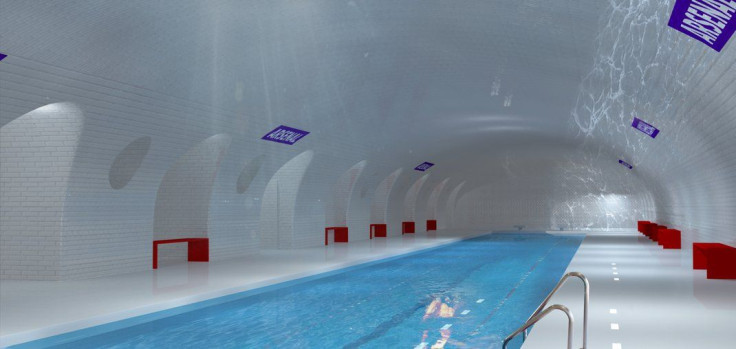 Ever since the High Line reimagined an abandoned Manhattan train track as a public space -- and reinvigorated a neighborhood in the process -- architects and city officials around the globe have racked their brains around how to breathe new life into their own discarded infrastructure. For one struggling mayoral candidate in Paris -- home of the original High Line concept, Promenade plantée -- there's a simple solution for the city's long-abandoned metro stations: Turn them into an extravagant tourist attraction.
Some 133 miles of train line sit below the Parisian streets, forming one of Europe's largest underground metro systems. Yet, hidden among the tangle of tracks are 16 so-called "ghost stations" that have been discarded and unused for decades.
Nathalie Kosciusko-Morizet, of the center-right UMP party, is a former national minister of ecology, sustainable development, transport and housing, and she's livened up Paris' otherwise uninspiring campaign season by commissioning a series of mockup images that envision one of those stations, Arsenal (near the Bastille), as everything from a gleaming swimming pool to a refectory-style restaurant or sculpture gallery.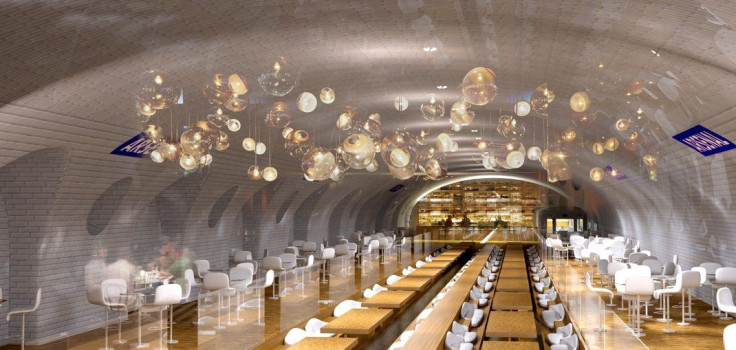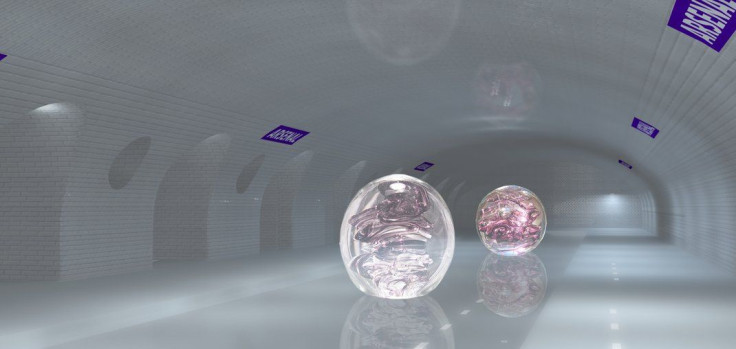 Other ideas for sybaritic pursuits that play on the space's strong acoustics include a narrow-bodied concert hall and an underground club -- both of which would sit precisely where the train tracks would have otherwise been.
Kosciusko-Morizet said the plans, created by Oxo architects and Laisné Architecte, show "examples of the field of possibilities" for adaptive reuse of the vacant underground spaces. The politician promised to let the public vote on an array of designer-submitted ideas, if elected, and expand the concept beyond Arsenal to some of Paris' other abandoned metro stations.
As the proposal for the "stations that sleep under our feet" notes: "We won't erase the identity of these stations, which are the story of Paris Metro and the heritage of the capital. On the contrary, Nathalie Kosciusko-Morizet wishes to magnify them and allow them to regain new forms, these unusual places of Paris."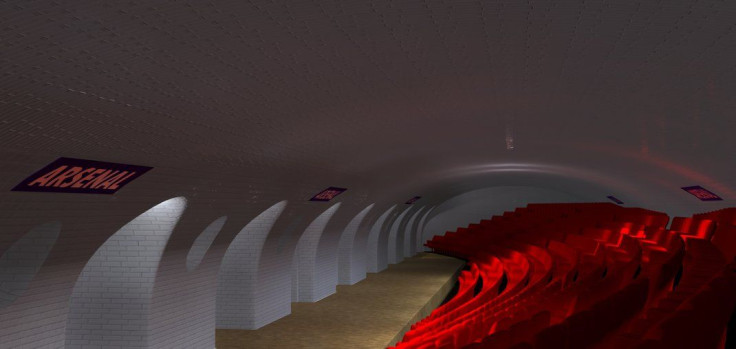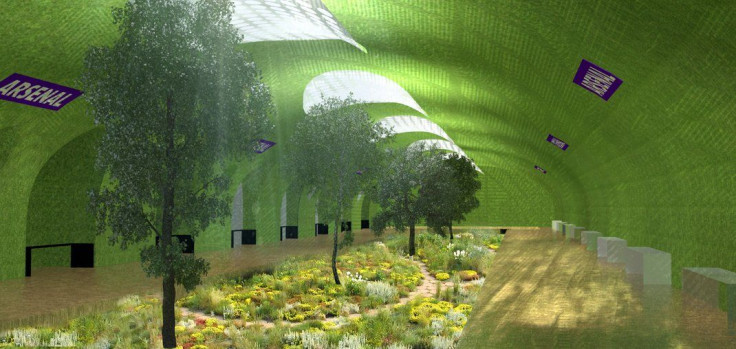 Arsenal Station was shuttered at the start of World War II and has remained so ever since. Many of the 15 other ghost stations that lie below the French capital were also closed in 1939, while two others were built but never opened to the public.
The ghost stations are no secret to Parisians, who've seen them in advertising campaigns and as backdrops for TV and films, such as Ridley Scott's 2012 sci-fi thriller "Prometheus." The Salvation Army even uses one of the abandoned stops, Saint-Martin, as a day shelter for the homeless over the winter months.
But dance clubs, theaters and art galleries are another animal altogether.
Despite much fanfare over the quixotic proposal in the local press, Kosciusko-Morizet has failed to catch up with the mayoral frontrunner, Socialist Anne Hidalgo, who is the protégé of the current mayor, Bertrand Delanoe. A defeat could spell the end of her drive to bring metro pool parties and subterranean gastronomy to "the stations that sleep under Parisians' feet."
FOLLOW MORE IBT NEWS ON THE BELOW CHANNELS