Giancarlo Esposito On Playing 'Far Cry 6' Villain, Why People Need A Show Like 'The Mandalorian'
KEY POINTS
Giancarlo Esposito revealed that his character in "Far Cry 6" is a dictator trying to help the people of his country
Esposito also opened up about "The Mandalorian" and said it is the kind of show that the world really needs right now
"The Mandalorian" Season 2 will be arriving in October 2020 on Disney+
Giancarlo Esposito, who will be seen playing a villain in the sixth installment of blockbuster video game series "Far Cry," revealed that his character in the game is trying to empower the people and make them understand that they need strong leadership.
Speaking in an interview with Variety, Esposito, who plays the character of President Anton Castillo, said that his character takes matters in his own hands when he has to make some "difficult decisions." Shedding more light on the character, the actor said that Castillo was a "slave" during his childhood years.
"He's (Castillo) a dictator. Unfortunately, he is in the middle of a revolution. He is trying to empower the people by helping them to understand that they need stronger leadership now. But he still deals with the personal pains of his life," Esposito told the publication, adding that the game has a lot of "political and social amplification."
Later in the interview, the "Better Call Saul" actor opened up about the second season of the hit TV series "The Mandalorian." Esposito believes that "The Mandalorian" holds great importance at present because it is a "hero's story" and people need heroes right now.
"'The Mandalorian' is iconic. It's a hero's journey, it's a hero's story, and people need heroes right now. We don't have heroes that we can look up to, so we gotta be each other's heroes. So that's what 'Mandalorian' does for us. It allows us to stand up and see an example of someone just doing his duty in service to someone else and the journey," Esposito said.
When asked if he got a chance to see some scenes from the upcoming season, the actor said that he hasn't seen anything but had a very healthy discussion about it with creator Jon Favreau. Esposito also noted that Favreau might already be writing the third season.
"I have had a chance to have some conversations with him. So, I haven't seen any of [Season] 2 yet, but it is gonna be power-packed, and I think in Jon's mind, he is probably already writing [Season] 3," Esposito said during the interview.
The first season of "The Mandalorian" was a huge success for Disney and currently holds a score of 93% on review site Rotten Tomatoes.
The second season will be available for streaming in October 2020 on Disney+.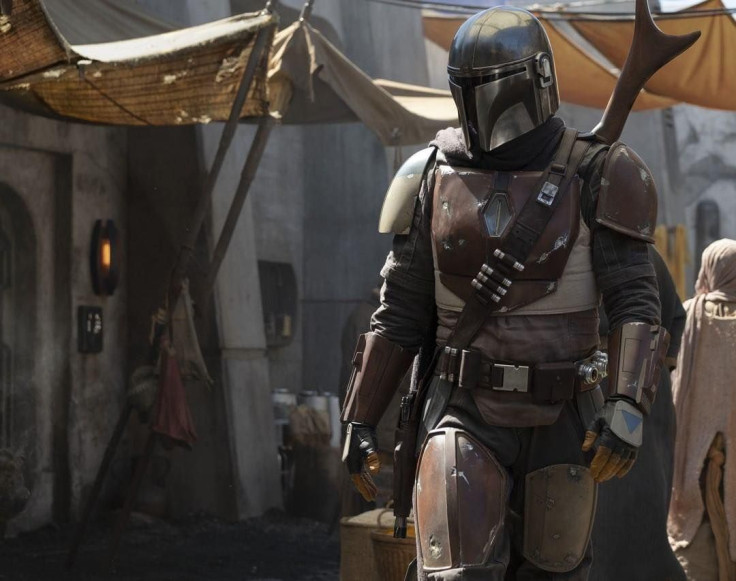 © Copyright IBTimes 2023. All rights reserved.