'Gilmore Girls' Revival Update: 'A Year In The Life' To Release All Four Chapters Nov. 25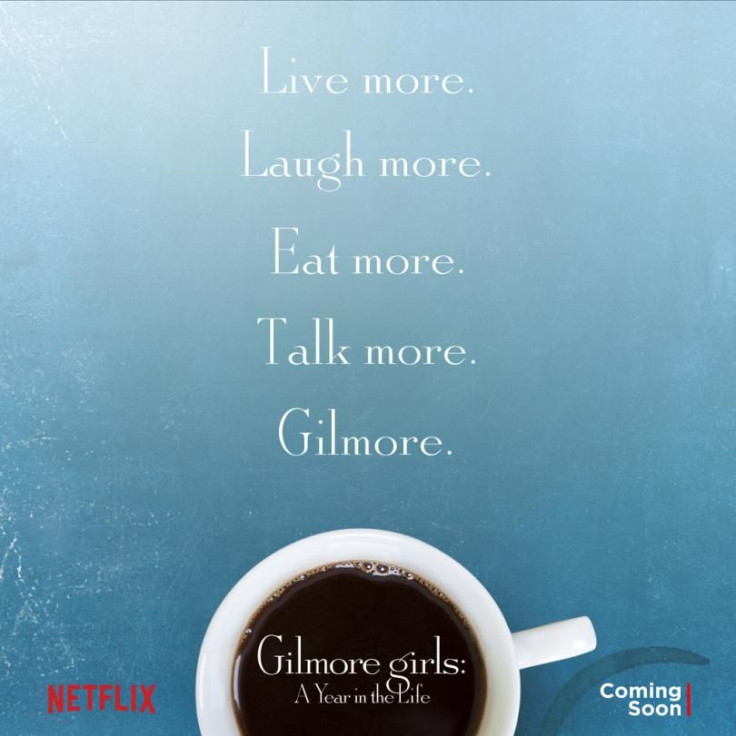 If there's one thing Netflix doesn't want to do it's upset "Gilmore Girls" fans!
According to Ted Sarandos, the Chief Content Officer of the streaming provider, Netflix will release all four of the 90-minute chapters of the "Gilmore Girl" revival on the same day — despite that not being Amy Sherman Palladino's preference.
During an interview with TVLine in February, the show's creator revealed that she had hoped Netflix wouldn't release the entirety of "A Year In the Life" all at once. "I feel like there's going to be anticipation, and I think the diehards fans would enjoy it more with a little separation," she said, adding that her other reasoning for wanting an isolated release was due to spoilers.
"The last thing you want is for someone to jump to the last episode and [ruin] it for everybody, which I think would happen, quite frankly, in this day and age of binging," Sherman Palladino noted, fearing fans would fast forward to the finale to see her legendary "final four words."
Entertainment Weekly unveiled in April that when Sherman Palladino pitched the revival to Netflix executives, she divulged what the famous four words would be. And clearly those words were juicy enough for the streaming provider to green light the long awaited project.
But luckily for diehard "Gilmore Girls" fans, Netflix is allowing fans to binge the entire season (and find out what those last four words are) when "A Day In the Life" streams all four chapters Friday, Nov. 25 at 12:01 PST. "If we would not have [released them] all at once the fans would've killed us," Sarandos quipped to TVLine during the Television Critics Association summer press tour. "I'm petrified of those fans; they are so passionate."
"Gilmore Girls: A Day In the Life" will stream to Netflix Friday, Nov. 25, at 12:01 PST.
© Copyright IBTimes 2023. All rights reserved.