'Gilmore Girls' Star Milo Ventimiglia Wants Jess To Be Like Luke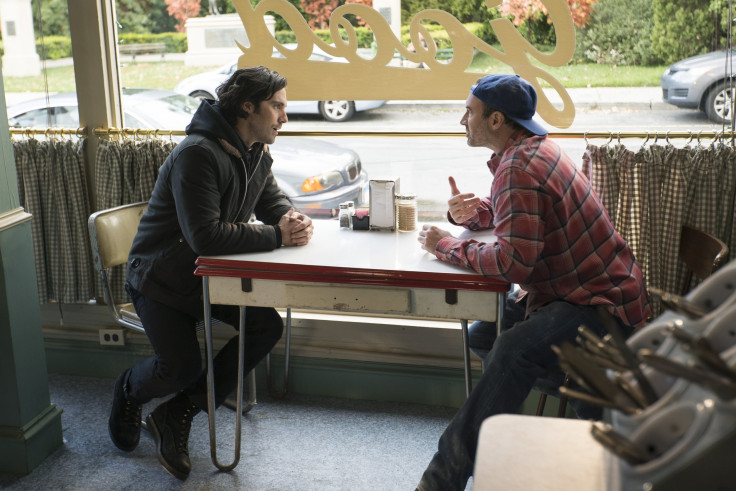 Milo Ventimiglia doesn't mind the parallels between Jess and Luke in "Gilmore Girls: A Year in the Life." The Netflix revival made it clear that some people couldn't escape the fate of the people that raised them, and Ventimiglia thinks it would be nice if his bad boy character could be as kind-hearted as Luke.
"Oh God, I don't know. I think it would be good for Jess to be like Luke because Luke is a good guy," Ventimiglia told Entertainment Weekly. "He's a little stubborn with the diner, with the way that he likes things, but who he is as a man is a very good man, and Scott Patterson [who plays Luke], same thing. That was the most fun to be back on set with him."
[Spoiler Alert: The rest of this article will discuss the end of "Gilmore Girls: A Year in the Life."]
The idea that Jess will become Luke stems from the surprise ending of the "Gilmore Girls" revival. Rory (Alexis Bledel) realized she was unexpectedly pregnant, much like her mother Lorelai (Lauren Graham). After a talk with her own father Christopher (David Sutcliffe), it seemed like she too would raise her baby without the father, who is presumably Logan (Matt Czuchry). However, if she was ever truly in need of money, Logan's family certainly has a lot of it.
While Logan turned out to be the Christopher to Rory's Lorelai, it seems like that leaves the role of Luke to be filled. A longing look at Rory seemed to hint that, much like the diner owner did with Lorelai, Jess would be pining for Rory for years to come.
While Ventimiglia doesn't mind Jess being the new Luke, Czuchry wasn't as happy about the Christopher comparisons. He ignores them entirely, despite executive producers Amy Sherman-Palladino and Dan Palladino confirming that Logan was inspired by Christopher.
"I think Amy and Dan see Logan as Christopher from a story perspective. For me as an actor, that's not something actionable that I can play," Czuchry told Time. "I can't play Christopher. I've always seen Logan as someone who pushes Rory to take risks and push her life in new directions. He's helping her to achieve her dreams and providing her with the means to achieve those dreams — whether that be help from his father or the key to the house. He'll do anything he can to help her."
All four episodes of "Gilmore Girls: A Year in the Life" are now available on Netflix.
© Copyright IBTimes 2023. All rights reserved.