Girls Scouts Dragged For Hitting 'A New Low' After Amy Coney Barrett Tweet
Girl Scouts of the USA have found themselves in hot water after posting a now-deleted tweet congratulating Amy Coney Barrett for being the fifth woman appointed to the U.S. Supreme Court.
The tweet, which caused a hail storm of criticism, showed an image of the five female justice appointments in the Supreme Court's history in an effort to honor the achievements of the women.
In the deleted post, which is continuing to circulate social media, Girl Scouts wrote, "Congratulations Amy Coney Barrett on becoming the 5th woman appointed to the Supreme Court since its inception in 1789."
The tweet, which also appeared on Facebook, was followed by a note that read, "Girl Scouts of the USA is a nonpolitical, nonpartisan organization," CNBC reported.
The backlash against the tweet soon followed as social media users pointed out that Barrett is a conservative judge. Barrett was appointed to the justice position after the death of liberal justice Ruth Bader Ginsburg, who was also pictured in the company's initial tweet.
As of Thursday, Girl Scouts was trending on Twitter as users criticized them for the post, with one saying it brought the organization to a "new low."
One individual said Girl Scouts now owes its members an apology.
Despite the criticism of the Girl Scout's post, the organization has found many supporters. One Twitter user said, "I would much rather my daughter idolize a woman SCOTUS justice than entertainers like Cardi B."
Another applauded Girl Scouts for teaching its members about successful women that are "role models to all Girl Scouts."
One person could not resist making mention of the Girl Scouts infamous cookie sales, writing, "My family will only buy cookies this year if you name one 'Barretts.'"
Others slammed Girl Scouts for deleting its initial post in response to the backlash.
The Girl Scouts have since issued an apology on social media that reads, in part, "Girl Scouts of the USA is a nonpolitical, nonpartisan organization. We are neither red nor blue, but Girl Scout GREEN. We are here to lift up girls and women."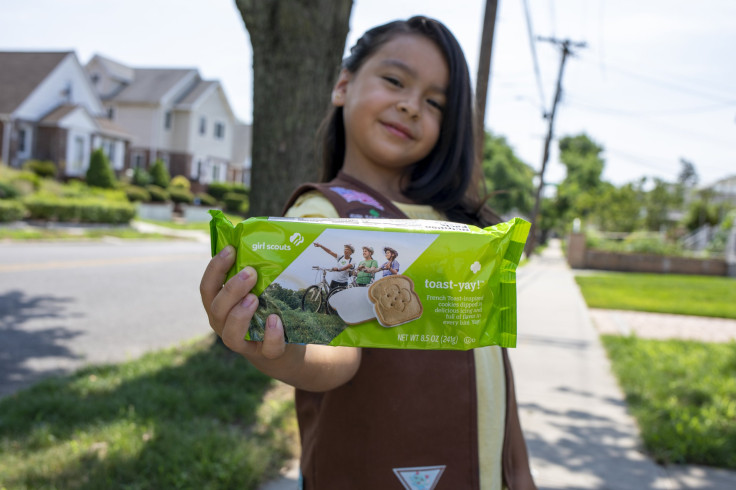 © Copyright IBTimes 2023. All rights reserved.