Gitmo Is A 'Huge Black Mark' On American History, Says Reprieve Founder Following Hunger Striker's New York Times Op-Ed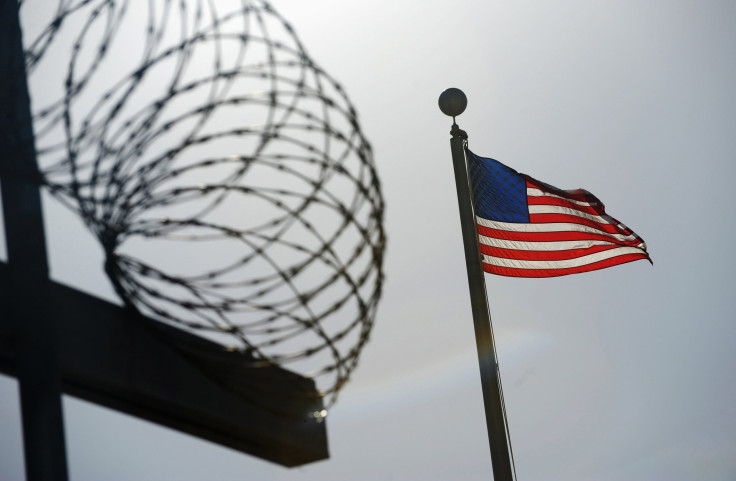 An op-ed published in the New York Times by an emaciated Guantanamo Bay hunger striker is drawing emotional reactions on Monday -- and that's exactly what the organization behind the op-ed wants.
"Gitmo Is Killing Me," which appeared online Sunday and in print Monday, was written by Samir Naji al Hasan Moqbel, a detainee since 2002 who told his story in a telephone call to lawyers at the British legal charity Reprieve. The story was translated to Reprieve through an Arabic interpreter.
In the piece, Moqbel offers a harrowing account of a hunger strike that left him weighing less than 132 lbs. "I've been on a hunger strike since Feb. 10 and have lost well over 30 pounds," he wrote. "I will not eat until they restore my dignity."
Moqbel goes on to describe a stay in the prison hospital, during which time he said eight military police officers burst into his room with riot gear, tied his hands and feet and force-fed him:
"I will never forget the first time they passed the feeding tube up my nose. I can't describe how painful it is to be force-fed this way. As it was thrust in, it made me feel like throwing up. I wanted to vomit, but I couldn't. There was agony in my chest, throat and stomach. I had never experienced such pain before. I would not wish this cruel punishment upon anyone."
Reprieve, which is headquartered in London, was founded to provide legal support for prisoners facing the death penalty, but the organization has also been instrumental in offering a window inside the infamous Gitmo detention camp through first-person accounts like Moqbel's op-ed. Clive Stafford Smith, the organization's founder, said he thinks it's important for Americans to hear stories directly from the mouths of detainees, particularly at a time when many polls show that the majority of Americans still favor keeping the facility open.
"The court of public opinion is very important in this type of thing," Smith said in a phone interview.
Smith spent 26 years defending death-row inmates before founding Reprieve in 1999. Since then, he has helped secure the release of 65 Guantanamo detainees, including every British detainee at the facility.
Guantanamo Bay has been a topic of ferocious debate since it was first established under the George W. Bush administration in 2002. Barack Obama, during his 2008 presidential campaign, famously vowed to close the detention camp within 12 months of taking office. Asked why he thinks that promise has not been kept, Smith says the politics behind the facility turned out to be more complicated than the president anticipated.
"I think President Obama genuinely recognizes that this is a bad thing, but the Republicans have turned it into political football," he said. "And the Democrats have been spineless, quite frankly."
Moqbel's op-ed, meanwhile, is eliciting strong reactions on social media among everyone from journalists to Hollywood celebrities, including Bette Midler, Mia Farrow, Bill Maher and others:
Smith said he was gratified to see the reactions and sees the response as a sign that Americans will eventually come around on the issue. "Opinions will change," he said. "When history is written, this is going to be a huge black mark for America."
Got a news tip? Send me an email. Follow me on Twitter: @christopherzara
© Copyright IBTimes 2023. All rights reserved.