'Glee' Cast Reunites At Elton John's Oscar Party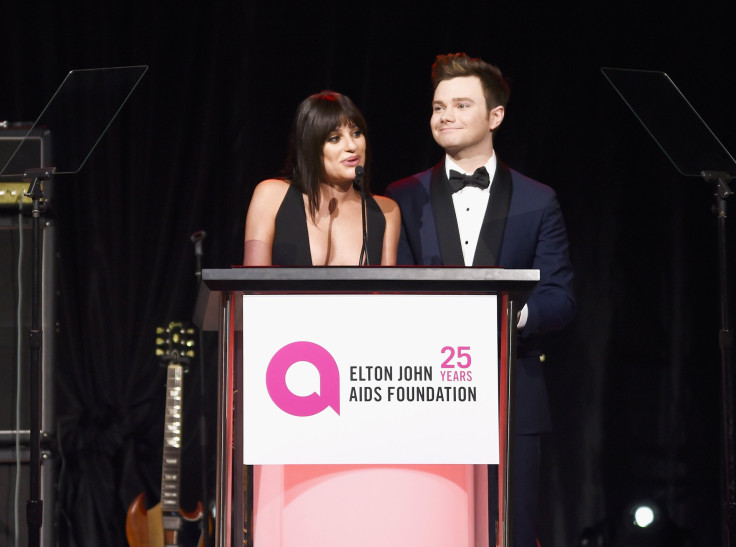 Not all of Sunday's exciting moments happened at the Oscars. Elton John's Academy Awards viewing party, which benefits the star's AIDS foundation, featured a "Glee" reunion.
Darren Criss was taking over Vanity Fair's HWD account when a familiar face grabbed his phone: Lea Michele. Criss joined "Glee" in Season 2 as Blaine while Michele starred as leading lady Rachel on the Fox comedy.
"Lea's got a way better Instagram game, so I'm gonna give it to her," Criss told viewers. After explaining she has "a gift" for the 'gram (her 4.9 million followers would probably agree), Michele quickly switched into host mode, showing off their table.
"We're at the Elton John Party and it's a 'Glee' reunion," she said.
Not only were Criss and Michele seated together, but Kurt actor Chris Colfer and his bestie Ashley Fink (who played Lauren) were also at the table. Matthew Morrison, who portrayed Mr. Schuester, was there as well. Michele and Colfer also presented together on stage during the event.
While it's rare to have a "Glee" reunion with more than a couple cast members, Michele and Criss have actually reunited several times over the last year. They hit the stage together in Central Park at Elsie Fest, Criss' music festival focused on Broadway stars. They also performed duets in a few YouTube videos.
Both continue to work with "Glee" showrunner Ryan Murphy. Michele starred in his comedic horror show "Scream Queens" for two seasons after "Glee," and Criss is currently starring in the acclaimed second season of "American Crime Story." Criss plays killer Andrew Cunanan in "The Assassination of Gianni Versace," a role that is expected to earn some recognition from awards shows later this year.
It seems like a "Glee" reunion would be a no-brainer for this cast. However, the show only ended in 2015. Michele isn't sure it's time to bring the gleeks back together yet.
"I think it's definitely a little too soon, but whenever Ryan Murphy feels like the time is right, he knows my phone number. I'll be the first person there," Michele told Access Hollywood in December.
© Copyright IBTimes 2023. All rights reserved.