Glen A Larson Dead: Creator of 'Battlestar Galactica', 'Knight Rider' and 'Magnum PI', Dies Aged 77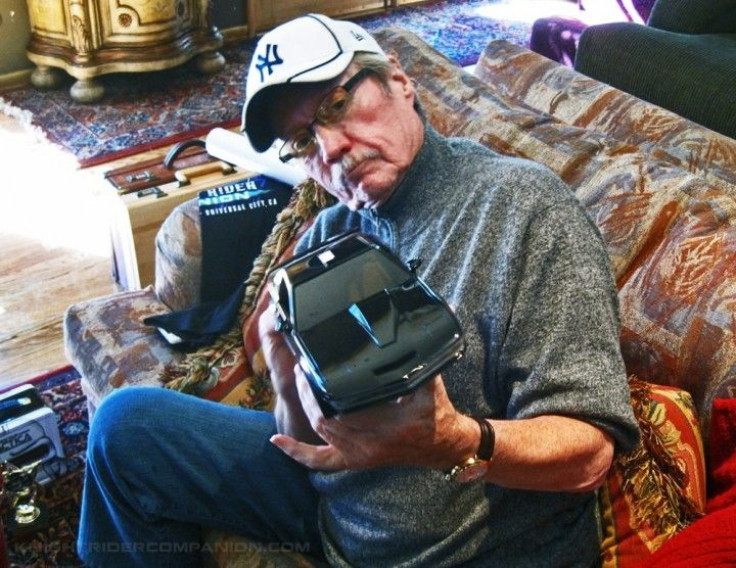 Glen A Larson, the creator of classic 1980s TV shows including "Knight Rider," "Battlestar Galactica" and "Magnum PI" has died, his family has confirmed.
Nick Nugent, a friend of the family and author of the Knight Rider Companion, said that Larson died on Friday night, surrounded by his family.
His son, James, said that Larson died of esophageal cancer at UCLA Medical Center in Santa Monica.
Amongst Larson's other creations are "Battlestar Galactica," "The Hardy Boys Mysteries" and "The Fall Guy."
Born in 1937 in Long Beach, California, he began his career in 1956, as part of the vocal group The Four Preps, who recorded three records for Capitol, with Larson writing all of the group's songs.
After moving into television, Larson's first hit was the western series "Alias Smith and Jones."
In 1978 Larson then secured an unprecedented $1m per episode budget (approximately $3.6m today) for Battlestar Galactica.
"Quincy ME", starring Jack Klugman as an LA medical examiner aired between 1976 and 1983.
In the 1980s, Larson's shows dominated TV screens globally, with "Magnum PI," featuring Tom Selleck's moustachioed Hawaiian investigator running for eight years after its initial 1980 run.
"The Fall Guy," starring Lee Majors as Hollywood stuntman and bounty hunter Colt Seavers, ran between 1981 and 1986.
Amongst Larson's other huge '80s TV hits were "Knight Rider," featuring David Hasselhoff, who fought crime with the help of his high-tech, artificially intelligent speaking car KITT, with the initial series running between 1982 and 1986. The most recent spin-off of the franchise was screened in 2010.
Not all of Larson's projects met with success though: the shows "Team Knight Rider," "PSI Luv U," "Manimal" and "Automan" were all cancelled or weren't renewed due to low audience figures. The same fate befell "Battlestar Galactica 1980."
After Battlestar Galactica was cancelled, its fans began a letter writing campaign asking ABC to bring the show back. The network offered Larson the chance to restart the franchise, on the condition that the follow-up had a much lower budget. But the resulting show -- "Battlestar Galactica 1980" -- was badly received by critics and viewers alike, and was cancelled after 10 episodes.
In his long career Larson has also been involved in some controversies. In his autobiography, The Garner Files, James Garner, the star of "The Rockford Files" claimed that Larson plagiarized the plots and the music of his show, and that he and Larson got into a fist fight when Larson unexpectedly visited the Rockford Files set in the 1970s.
In 2011, Larson launched a lawsuit against Universal Studios, claiming that they had not paid him what he was owed for the series of hit shows he produced for them.
"Battlestar Galactica" was revived for a critically acclaimed new series in the 2003 by Ronald D. Moore and David Eick, for which Larson was credited as consulting producer.
He is survived by his wife Jeannie, brother Kenneth, former wives Carol Gourley and Janet Curtis, and nine children: James, Kimberly, Christopher, Glen, Michelle, David, Caroline, Danielle and Nicole.
This article is copyrighted by IBTimes.co.uk, the
business news
leader
FOLLOW MORE IBT NEWS ON THE BELOW CHANNELS