Glenfiddich To Launch Rare Whiskey NFT At $18000
KEY POINTS
Glenfiddich's first round of NFTs will launch on Oct. 19
Glenfiddich will partner with BlockBar for the NFT
NFT verifies the buyer's ownership and the authenticity of the product
The world's most renowned single malt scotch whiskey brand, Glenfiddich, has partnered with BlockBar, the leading non-fungible token marketplace for luxury wines and spirits, to launch a series of 15 NFTs of limited edition liquor. Each NFT corresponds to an exceptional physical bottle of a 46-year-old single malt scotch whiskey, aged in Armagnac barrels, labeled as Glenfiddich.
The tokens are offered exclusively through BlockBar's NFT platform, allowing Glenfiddich to digitize and sell exclusive spirits as NFTs directly to consumers, whether for personal consumption, collection, or sale. A 700-milliliter bottle will cost $18,000.
By purchasing the NFT, the acquirer can become the owner of the actual physical product represented by the NFT, which serves as a digital receipt that confirms the acquirer's ownership and the product's authenticity. The buyer has the choice, to resell or transfer the NFT through the BlockBar platform or to exchange it for the physical version. The benefits of purchasing these toakns do not end there: BlockBar is also responsible for storing the product and, upon request, its delivery to the buyer.
Doug Bagley, Commercial Director of William Grant & Sons, said in a statement: "Glenfiddich continues to push the boundaries of whiskey innovation, and this attitude is reflected in our partners. We're proud to be the first luxury spirits brand available on BlockBar at launch. BlockBar elevates the level of authenticity of our brand through its exclusive NFT platform and creates an elite club of eminent collectors with whom we are delighted to build long-term relationships. "
By using BlockBar's state-of-the-art NFT platform to purchase Glenfiddich whiskey, acquirers can be assured that their accounts will be secure and their NFTs will not be stolen because the custody infrastructure protects the tokens.
"This is a scarce example of Glenfiddich 1973, a 46-year-old whiskey that has spent over two decades in an Armagnac cask and is a suitable spirit for the launch of the first exclusive version of NFT by Glenfiddich on BlockBar," Glenfiddich Malt Master Brian Kinsman said.
On a first-come, first-served basis, Glenfiddich's first round of NFTs will launch on Oct. 19. After that, buyers can acquire NFTs from BlockBar with Ethereum (ETH) or credit card.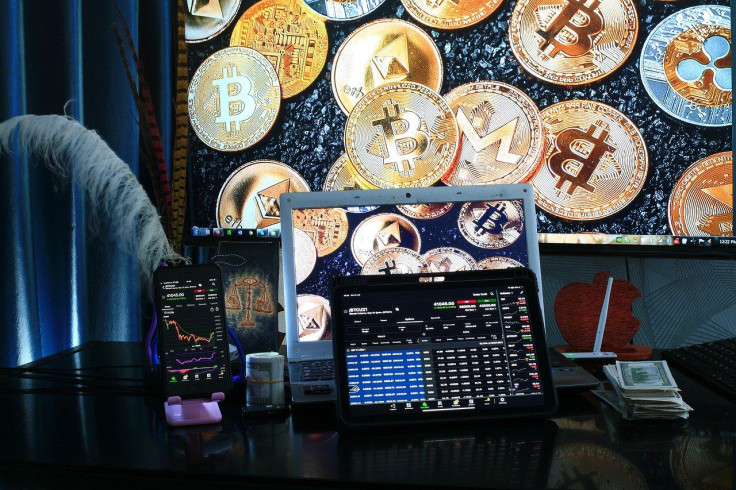 © Copyright IBTimes 2023. All rights reserved.