GM To Invest $1B In Australian Unit, Getting Aussie Govt Subsidy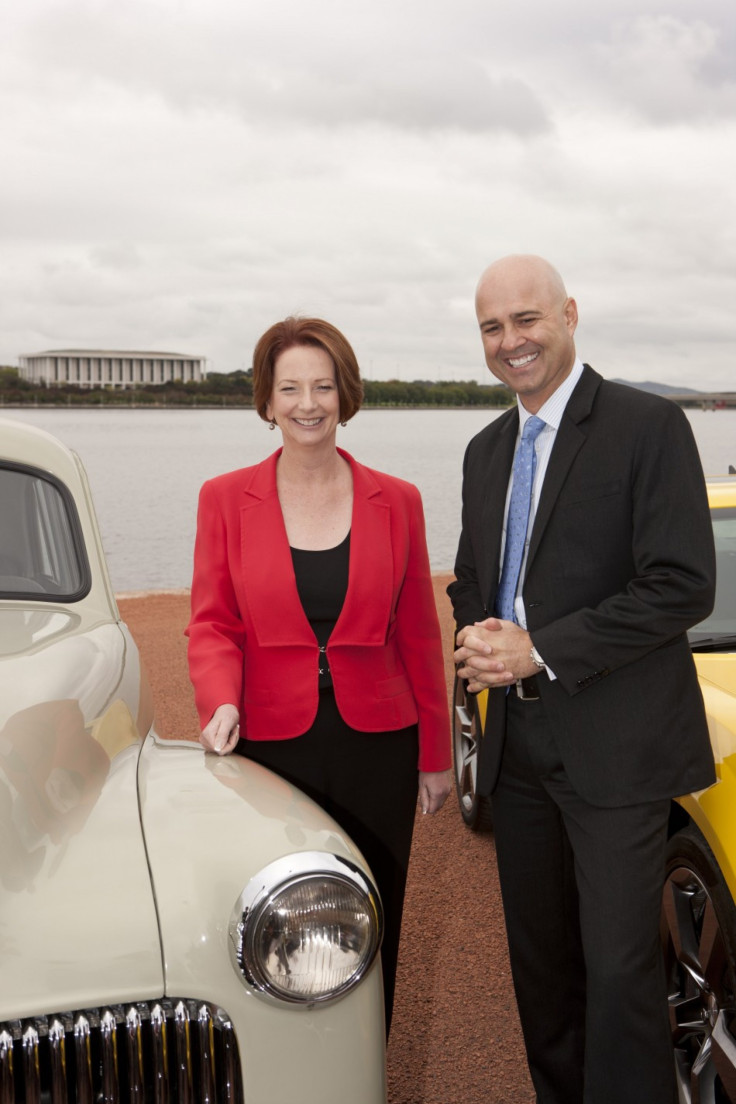 General Motors Co. will invest more than $1 billion in its Australian subsidy Holden Ltd. for manufacturing and next-generation development with the support of a hotly debated $285 million subsidy from the Australian government.
The investment by GM will help fund operation of Holden's plants in Melbourne and Adelaide until at least 2020, the company announced Thursday. The investment will be used in part to develop two new vehicles for Holden.
The truth is, in January this year, we were at real risk that there would be no more Holden in Australia that we wouldn't have Holden here producing motor vehicles. The good news is ... Holden will be here in Australia producing cars for at least the next ten years, and that's great news, and it's as a result of a more than $1 billion co-investment, Australian Prime Minister Julia Gillard said.
The subsidy from the Australian government came as an attempt to secure 12,000 jobs for employees at the two plants as automobile sales and exports have fallen for Holden due to the rising value of the Australian dollar, Reuters said. Holden cut 140 jobs from its Adelaide plant in February.
It (Holden) will be making cars and competing in economic circumstances where we expect the Australian dollar to be around about parity with the U.S. dollar, Gillard said.
The investment in Holden is expected to inject $4.17 billion inthe Australian economy over 10 years, according to Holden Managing Director, Mike Devereux. Devereux credited the production of the Cruze in Australian to support from the government.
We estimate the current locally-built Cruze will generate more than a billion dollars of economic activity from Holden in Australia over the life of the program, Devereux said.
However, there does not seem to be a guarantee that the deal will prevent Holden from shedding more employees from its plants. Worries that forced redundancies between plants will lead to further losses of jobs have been expressed by South Australian Labor Premier Jay Weatherill, something which Holden has denied.
Australia has been debating the role of its government in propping up its automotive industry since a 2008 decision to commit $5.6 billion to propping up the nation's struggling auto industry through 2020.
Why do we have to pay to have a car industry? Because the world does. In Germany, Britain and the US, governments subsidise car plants because they bring not only the jobs of their workers, but far more who make their components, or benefit from the flow-on of all that spending through the economy, an editorial in the Brisbane National Times said Friday.
The flipside of the argument, though, is that some Australian's feel that the government should not be involved in subsidizing industry.
Julia Gillard says the $275 million going to Holden is not a handout but an investment. Since when does our federal government have the right to invest taxpayer's money in private industry? Let's get back to the proper use of the public purse, even if we have to change the Constitution to ensure that these sorts of handouts never occur in the future, said an editorial in The Australian.
© Copyright IBTimes 2023. All rights reserved.