'God of War: Ragnarök' Wins Big In Accessibility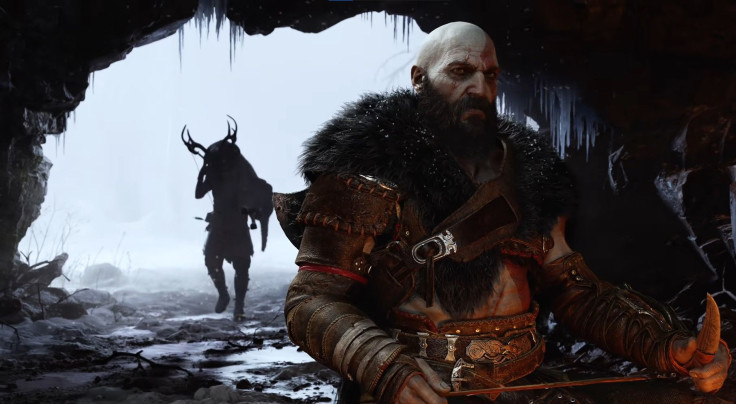 The Game Awards have recognized accommodations in the gaming industry since 2020 and on Thursday night that award went to "God of War: Ragnarök."
The Innovation in Accessibility Award was developed to honor games that ensure as many people as possible can play. This means adding in as many accessibility options to address any kind of need that could come up. The selection panel for this award is made up solely of disabled gamers.
Four other games were considered: "The Last of Us: Part 1," "Return to Monkey Island," "The Quarry" and "As Dusk Falls."
"Ragnarök" had a groundbreaking list of features, more than 70 options designed to suit whatever need a player encountered. This ranged from color-coding subtitles so players would know who was saying what line, changing the size of text and color-coding enemies and allies when it came to combat. The features weren't solely designed for visual needs, but a variety of needs.
Santa Monica Studio sought consultation from disabled gamers and advocates in order to focus on what would really help to make it accessible, not just adding subtitles and giving options to change game brightness.
Mila Pavlin, a team leader at the studio, had spoken to BBC News and explained that "it was the biggest thing that we looked out for at the beginning of the process of making the game – how to make it more accessible to more people" and pointed out to how "there were many gamers who wanted to play in 2018 but were unable to because of things like low vision, motor issues and cognitive or hearing disabilities."
She added that designers "wanted to make sure that everyone was included" and that they wanted to push for the games industry at large to change how gaming was approached so that people from "all walks of life" could enjoy gaming.
This is the reason "Ragnarök" had so many extra options, even if they would go potentially unused for a portion of the audience. There's also the fact that adding these features does help the rest of the audience. Players can use them to make their gaming experience more enjoyable.
"Ragnarök" also won Best Narrative, Best Score and Music, Best Audio Design, Best Performance (Christopher Judge as Kratos) and Best Action/Adventure.
© Copyright IBTimes 2023. All rights reserved.
FOLLOW MORE IBT NEWS ON THE BELOW CHANNELS