Gogo Graham Trans Fashion Line NYC: Designed By And For Transgender Women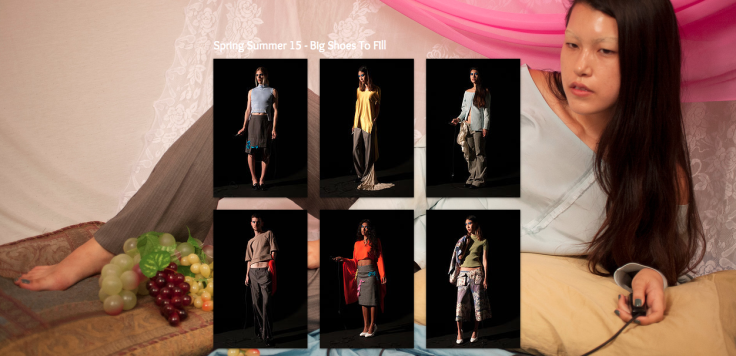 One size does not fit all in the fashion world, and as more fashionable plus-size designs become available to women sizes 10 and up, another demographic is getting its own fashion line: transgender women. Gogo Graham, a brand out of New York City, is on its 5th fashion collection designed by 24-year-old Gogo Graham for transgender women.
"I aim to empower all transgender women through the creation of garments designed for us to mitigate the overwhelming effects of dysphoria that often accompanies donning ill-fitting and unflattering garments designed only for cisgender women," Graham told International Business Times. ("Cisgender" is a term describing people who identify with the gender they were assigned when they were born, unlike transgender people.)
Graham designed clothes for "Ru Paul's Drag Race" and for a J Pop band, among others, before she started her own line, according to Vice. With friend and photographer Serena Jara, she recruited her diverse group of trans friends to model for her eponymous brand.
Gogo Graham is a departure from traditional fashion lines not only in its selected clientele, but also in the way it recruits models and represents them on the retail website. They're selected from a community of Graham's and Jara's trans women friends, and they take their own modeling photos.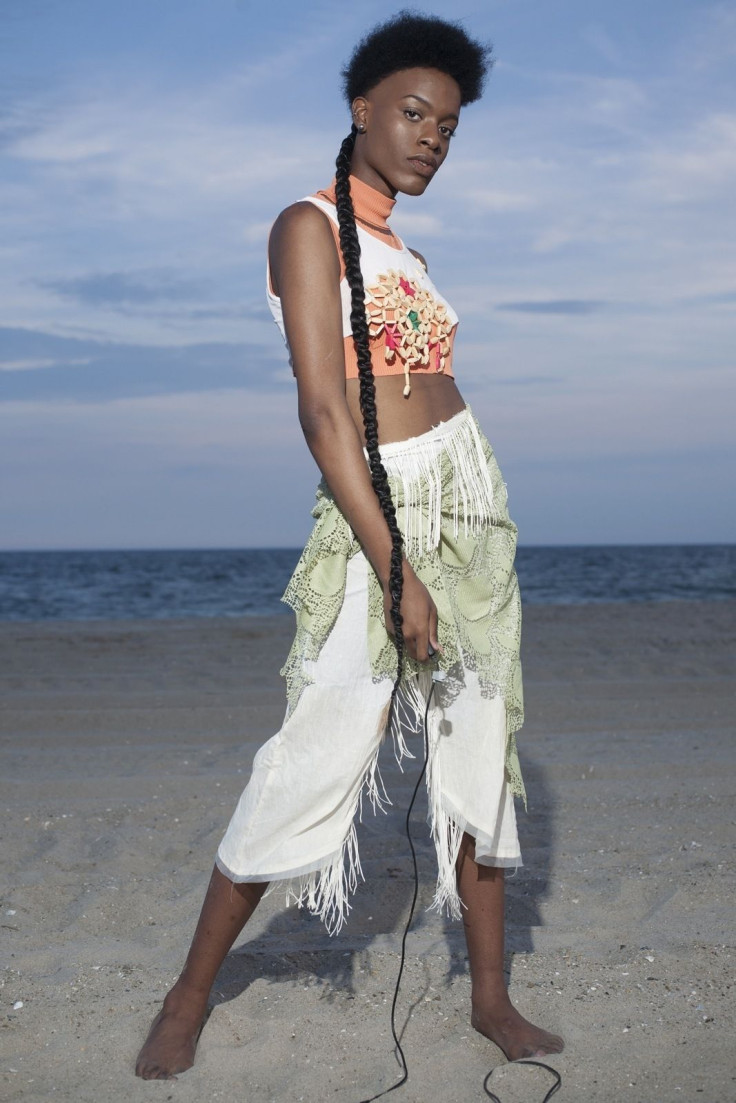 "We wanted to make sure that [the models] had a lot of control," Jara told Vice for the images used on the website. "I give them a cable release and let them take the picture themselves; having control over that situation in addition to having a trans woman be the designer, and a trans woman be the photographer. We don't have to just be the models, we can be anything we want."
Because Graham is trans, she knows what other trans women are looking for in clothes: "I realized that I know how to hide things and accentuate things because I do that for myself, so I could easily do that for other girls too," Graham told Vice.
Having clothes that are designed with your body in mind might be something cisgender people take for granted, but for people who either identify as trans or do not want to wear clothes for their officially designated gender, it can be a revelation.
"Having something custom made for my body, reitroduced me to my body," Rae Tutera, "The Handsome Butch" blogger and liaison for Bindle & Keep, a bespoke tailor in Brooklyn that caters to all gender identities, told PBS about a first bespoke suit. "I think people see me in a way that aligns with how I see myself."
Trans visibility is important to Graham, but so is ownership in how trans women are represented, and in some ways, the use of trans models in recent fashion campaigns can seem token-ish or even fetishistic.
"Being portrayed by cis people is inherently exploitative no matter which way you spin it," Graham told Vice. "Whenever professional models are in stuff it's usually like, 'Let's see how you can be someone else," but [for this project] all of these girls just lit up. You can tell in the photos, too. Everyone's feeling themselves. All the girls really took over in that way.' "
© Copyright IBTimes 2022. All rights reserved.
FOLLOW MORE IBT NEWS ON THE BELOW CHANNELS