Gold Down 2% after Breaking below 200-Day Moving Avg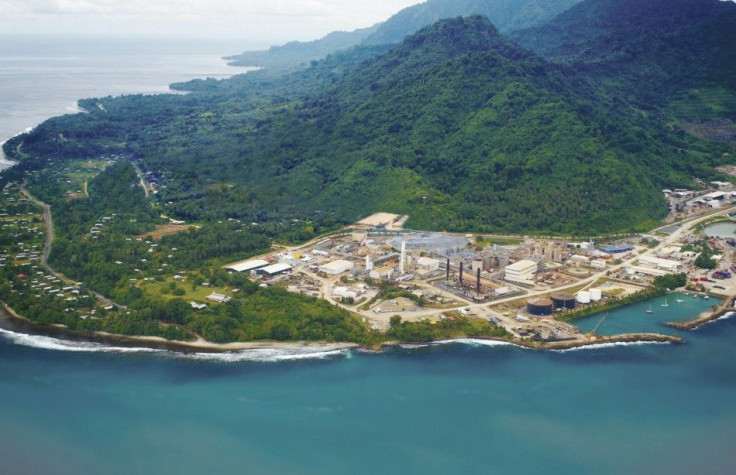 (REUTERS) -- Gold fell 2 percent in heavy volume on Tuesday after breaching a key support, as renewed concerns about Greece's debt triggered economic fears, while some analysts say the metal looks oversold and poised for a rebound.
Silver fell 3 percent, and platinum and palladium headed for their largest one-day falls this year after caution grew about global economic outlook a day after China cut its growth forecast and data showed the European Union is unlikely to avoid a recession.
Bullion broke below its 200-day moving average for the first time since mid-January, tracking U.S. equities' slide on worries Greece could miss a deadline to complete a deal swap to avert a chaotic default.
Gold investor sentiment was already cautious after a sudden 5 percent drop last Wednesday as investors fretted over no imminent U.S. quantitative easing.
The metal appeared to find it footing after it rebounded near $1,660 an ounce, an area of support from its previous tumble in January.
People who are long gold are getting out. They don't like what's going on with Greece and the stock market is decisively lower. It's a matter of raising money, said Jonathan Jossen, COMEX gold options floor trader.
But the bullish option flow usually tells me we could be near a bottom, Jossen said.
Spot gold was down 1.9 percent at $1,673.19 an ounce by 11:08 a.m. EST (1608 GMT), having earlier hit a six-week low of $1,663.95.
U.S. gold futures for April delivery fell $29.70 to $1,674.20.
Trading volume was very heavy, with more than 20,000 lots of the April contract changed hands within the first 10 minutes when the U.S. stock market opened.
It's long liquidation. Everyone is trying to get out of the door at the same time, said Afshin Nabavi, head of trading at MKS Finance.
Gold's losses accelerated after the metal broke its 200-day moving average (DMA) at $1,676 an ounce.
A break and close under the 200 DMA would invite the trend followers to reverse longs and sell short, said Carlos Perez-Santalla, trader at PVM Futures.
Silver also sold off in gold's wake, down 3.3 percent at $32.83 an ounce.
Gold has recently failed to benefit from the safe-haven flows that helped push it to record highs last year as investors sought the safety of the U.S. dollar.
Gold this year has been driven by exchange-rate mechanisms. Any dollar strength has not been positive for gold, said Citigroup analyst David Wilson.
FED VIEW IN FOCUS
Gold is extending losses after falling nearly 4 percent last week, the most since mid-December, after U.S. Federal Reserve Chairman Ben Bernanke disappointed financial markets when he failed to signal another imminent round of monetary easing.
The metal was up 7 percent for the year on a boost after the Fed said in January it would keep interest rates near zero until at least late 2014.
Gold investors will closely watch a policy statement from the Fed Open Market Committee next Tuesday.
Also weighing on physical gold sentiment was data showing gold imports into China from Hong Kong dipped 15 percent in January from the previous month, reflecting slower sales during the Lunar New Year holiday.
Platinum group metals were the biggest losers, however, coming under pressure from both the stronger dollar and concerns about global growth, which has a greater effect on industrial platinum and palladium than on gold.
Spot platinum was down 2.6 percent at $1,616.49 an ounce, off a low of $1,598.70, while spot palladium was down 3.5 percent at $678.22 an ounce.
© Copyright Thomson Reuters 2023. All rights reserved.