Gold Holds Gains but Heads for Worst Month Since Oct. '08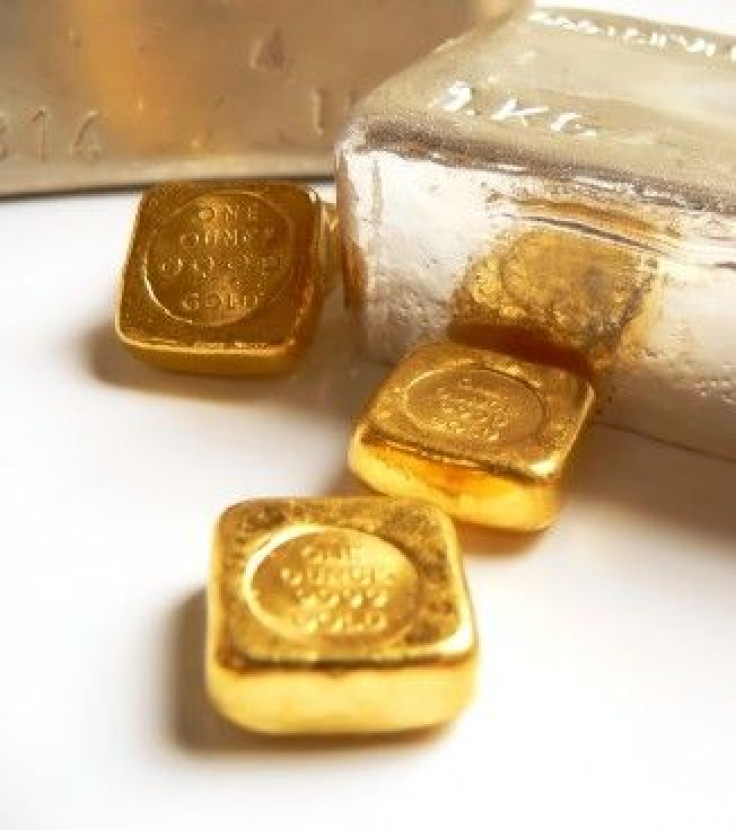 Gold jumped more than 1 percent Friday after Germany's approval for expanding the euro zone bailout fund offered temporary relief to investors, but the precious metal was heading for its worst monthly decline in three years.
With the euro debt crisis unlikely to be resolved any time soon, investors have shifted their attention to Greece, which demands more far-reaching measures to prevent the crisis that started in Athens from spreading far beyond Europe.
Spot gold added $12.34 an ounce to $1,626.39 an ounce by 0328 GMT. Despite the gain, prices were headed for a monthly fall of 11 percent, their worst since October 2008,, when they tumbled 17 percent after the collapse of Lehman Brothers.
It seems that there are still hurdles ahead before the European debt crisis is resolved, said Ong Yi Ling, an analyst at Phillip Futures in Singapore.
By mid-October, Greece will start to run out of money and has to receive the next tranche of aid to avoid bankruptcy. I think the outlook for the euro zone is still uncertain. The successful German vote provides a temporary bout of optimism and more decisive policy action is still needed.
Gold rallied to a record high around $1,920 an ounce in early September after the euro fell against the dollar on growing doubts about Europe's ability to solve its debt crisis.
Asian stocks steadied Friday, but investors could take profits after three days of gains, while the euro held its tiny increase following Germany's approval of the bailout fund expansion.
The euro hovered above a eight-month low versus the dollar after German Chancellor Angela Merkel's coalition voted Thursday to enhance the European Financial Stability Facility's powers.
U.S. gold rose $10.6 an ounce to $1,627.90.
Holdings of the largest gold-backed exchange-traded-fund, New York's SPDR Gold Trust, fell 0.80 percent, and those of the largest silver-backed ETF, New York's iShares Silver Trust, dipped 0.23 percent from Wednesday to Thursday.
The physical sector saw a buzz of activity in Hong Kong, with jewellers from China stocking up before the Golden Week holiday next week. Premiums for gold bars were steady at a 7-month high at $3 an ounce.
Buying interest is still strong and people are rushing to stock up a bit before the holiday in China. We don't have much stock of gold bars, though, said a dealer in Hong Kong.
There's also Indian buying because of the wedding season.
In top consumer India, retail gold demand traditionally gains pace from the month of August, when the festival and wedding seasons start, culminating with Diwali, the Hindu festival of light.
Gold jewellery is an essential part of the dowry basket Indian parents give their daughters at weddings.
In other markets, Brent crude rose above $104 a barrel on positive economic news, but prices this quarter remain on track for their biggest drop in 15 months on concerns that a slowing global economy will undercut fuel demand.
London copper fell 1 percent on Friday, heading for its worst month in three years on concerns that a global economic slowdown will hit demand.
© Copyright Thomson Reuters 2023. All rights reserved.