Gold Price Down, Silver Falls but Recovers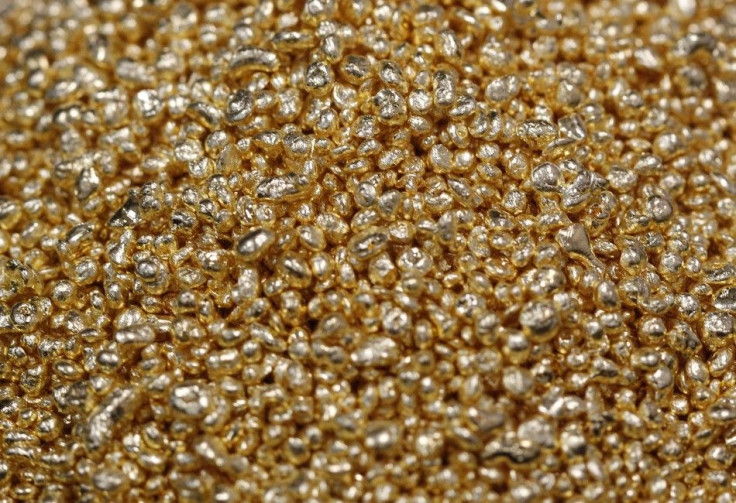 Gold prices fell 2.7 percent Monday, its fourth day in a row to decline, as investors raised cash to cover losses and a touch of optimism about Europe's future drew investors back into the stock market.
Despite gold's decline, the yellow metal closed Comex floor trading substantially higher than the $1,535 low it hit during the day's session, a level that was 20 percent below the record high it reached earlier this month.
Investors sold off profits on their investments in gold -- which remains 23.5 percent over its year-ago level -- to cover losses elsewhere. The yellow metal was also set back Monday by margin hikes from the CME Group and the Shanghai Gold Exchange, which both raised their gold margins after last week's volatile trading.
Silver, meanwhile, recovered from a drop, which at one point had it down 13 percent, to settle with only a 0.42 percent retreat. It has suffered vastly more damage than gold, however: it is down 42 percent from its spring high and most of that decline has come in the last few weeks.
Dollars and U.S. Treasuries were trading modestly lower in afternoon trading, but stocks were higher, riding a wave of optimism that Europe's leaders may become organized enough to contain the fallout from a Greek default.
Lorenzo Bini Smaghi, an executive board member of the European Central Bank, said Eurozone officials are working on ways to boost the European Financial Stability Facility, the continent's bailout fund.
You had some quasi-positive comments out of Europe, Russ Koesterich, the San Francisco-based global chief investment strategist for the IShares unit of BlackRock Inc., told Bloomberg. The situation in Europe is a near term risk, but if the global economy muddles through, you'll probably have room for a rally in stocks.
Gold settled down $45 at $1,594.80, while gold for immediate delivery declined $47.95 to $1,597.73 in recent trading.
Silver settled down 13 cents at $29.98, and silver for immediate delivery was down 18 cents to $30.14 in recent trading.
© Copyright IBTimes 2023. All rights reserved.