Gold Prices Fall after Greek Deal Appears Dead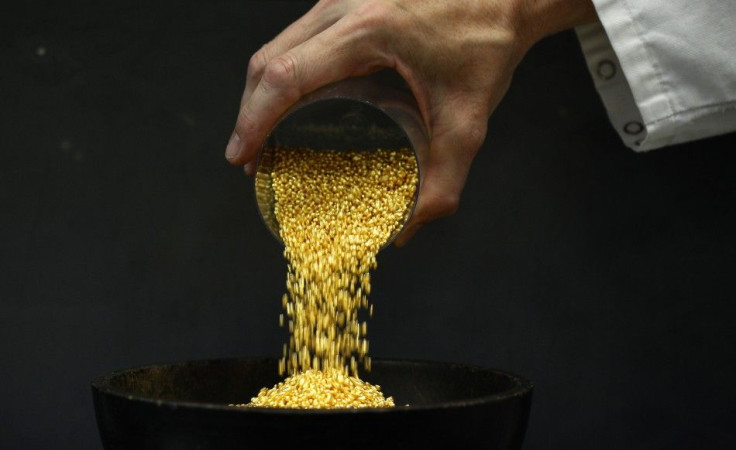 Gold prices fell back Friday, just hours after an apparent deal between debt-choked Greece and potential Eurozone lenders reinvigorated hopes the nation would not be forced to default on its loans.
A broad swath of securities, including precious metals, rose Thursday after Greek government coalition leaders accepted yet more austerity - more government spending cuts, smaller pensions, lower minimum wages and higher taxes - in exchange for $172 billion in rescue money from the European Central Bank, the International Monetary Fund and the European Commission.
But then European Union finance ministers demanded that Greece's parliament ratify their leaders' agreement and increase spending cuts by about $430 million.
But Greeks were already protesting in the capitol, weary of five years of recession and the prospect of yet more austerity. There appeared to be little prospect that Eurozone finance ministers' new demands would be met.
By Friday morning a Greek default or a departure from the Eurozone, or both, appeared inevitable to investors around the world.
Despite yesterday's agreement between party leaders over the austerity measures, traders still remain skeptical over whether they (Greece) can avoid a default, Jonathan Sudaria, dealer at Capital Spreads, told Reuters. Concerns were raised that Greece still hasn't done enough to satisfy the criteria to receive a bailout.
Global stocks declined, as did commodities. Asian equities fell, led by the Hang Seng's drop of more than one percent. Major European indexes were all down, led by European banks that hold bonds of Greece and other struggling Eurozone nations and will be hurt if and when defaults begin.
The euro fell against the dollar and the yen. Bonds in Germany and the U.S. rose.
U.S. stock futures pointed to a lower opening.
Crude oil fell on both side of the Atlantic and London copper traders cut nearly one percent off the price.
Gold for April delivery declined $21.90 to $1,718.10, while spot gold fell $13.05 to $1,719.43.
Silver for March delivery slipped 36 cents to $33.56, while spot silver was off 23 cents to $33.67.
© Copyright IBTimes 2023. All rights reserved.
FOLLOW MORE IBT NEWS ON THE BELOW CHANNELS