Gold Prices Fall as Eurozone Contagion Spreads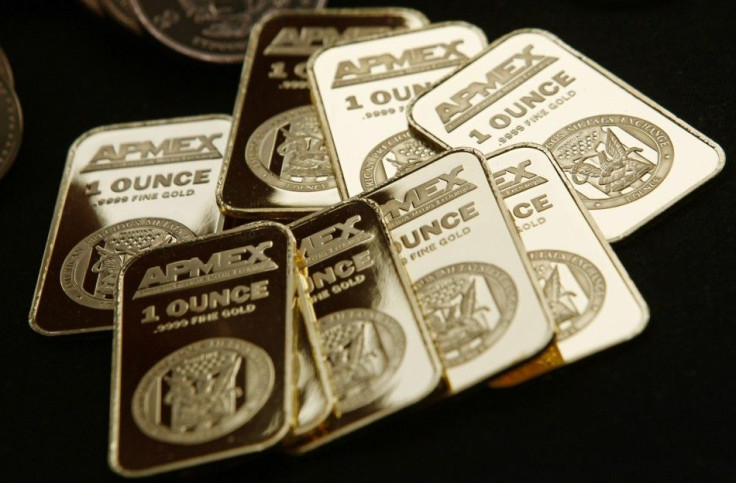 Gold prices fell for a second day Tuesday on growing evidence that Europe's two-year sovereign debt crisis is spreading into the continent's core economies.
The interest on Italy's benchmark 10-year bonds crossed the seven percent threshold Monday, the second time it breached a level many analysts see as a point of no return for an economy. Once interest rates on 10-year bonds of Portugal, Greece and Ireland topped seven percent they required an external rescue.
The interest on Spain's 10-year bonds soared to 6.32 percent, and - perhaps most worrying - the interest on France's 10-year bond rose to 3.6 percent.
This is an extremely worrying time for Europe as contagion is starting to become a very real possibility, Simon Furlong, a trader with Spreadex, told The Associated Press. The stark reality (is) that there could very possibly be a Domino effect in Europe.
If ratings agencies cut France's AAA rating it could propel interest rates into the same danger zone as Italy, Greece and Spain.
Besides the bond market's apparent belief that contagion can no longer be contained, fresh evidence that Europe may be headed into recession also weighed on markets: Eurozone industrial production fell two percent in September.
Further, the Eurozone grew a mere 0.2 percent in the third quarter.
The upshot was falling stocks in Asia and Europe. In the U.S., Dow Jones Industrial Average futures, Nasdaq 100 futures and S&P 500 futures were all down.
The euro fell for a second day against the dollar and the yen.
Gold for December delivery fell $6.50 to $1,771.90, while spot gold was off $10.77 to $1,769.82.
Silver for December delivery rose 18 cents to $34.20, while spot silver declined 12 cents to $34.15.
© Copyright IBTimes 2023. All rights reserved.