Gold Star Sports Management Group: A Top NHL Agency With Total Active Contracts Valuing $260,765,201
Gold Star Hockey is a Top 5 National Hockey League agency, that proudly represents 36 world-class athletes in the NHL with a total contract value amounting to $260,765,201. The agency, which is part of the Gold Star Family of Companies, is headquartered in Ann Arbor, Michigan, with 49 offices located worldwide. The agency has instantly experienced success in the last five years of its operations. Its unprecedented growth is highly credited to NHLPA Certified Player Agent, Gold Star's Founder & CEO, Daniel Milstein.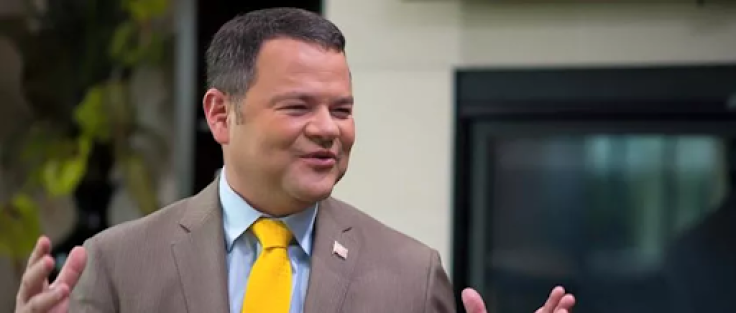 The agency specializes in personalized career representation for elite professional athletes and entertainment personnel. Their core business practice is geared towards protecting clients' interests, developing young prospects into elite athletes in their professional careers, increasing endorsement potential through brand reach, and to provide 24/7 instant support for all client-related matters.
For these reasons, Gold Star Hockey has emerged as a premier sports management agency in the world. The core team at the agency features many top-of-the-line pros in the sports business. The agency specializes in leading to shape successful careers right from the start, assisting amateur players in landing professional contracts, and being strong advocates of the clients' interests both professionally and personally. In addition, the agency also offers specialized life-long representation with a keen focus on post-career transition.
Multimillion-Dollar Contract Negotiations
Gold Star is a negotiation pioneer, helping professional athletes secure deals at the top of the market and with favorable contract clauses for their clients. The agency employs a team of highly skilled negotiation experts who's experience, and expertise in negotiations is backed by extensive research supported by statistics, market value, detailed team outlook, and many other key fundamentals that ultimately secure their clients maximum compensation in preferred destinations.
The highly dynamic and skilled negotiators at Gold Star have a proven track record in negotiating and overseeing millions of dollars' worth of contracts representing a list of some of the highest-paid athletes in the National Hockey League & Kontinental Hockey League.
Nikita Kucherov and the $76 million contract
Nikita Kucherov, one of the most elite players in the NHL, is an A-lister in the sport of hockey. Kucherov is a game-changer who has been featured at the top of the NHL statistics in points and assists in his superstar career thus far. His many achievements and awards are headlined by winning the league MVP in 2019 after leading the NHL in assists and points. Most recently, Kucherov led his team to a Stanley Cup Championship in 2020.
In 2018, Kucherov signed a massive $76 million contract extension with the Tampa Bay Lightning. The mammoth eight-year contract made headlines all around the sports world. Kucherov is represented by Gold Star, with his market-setting contract extension reflecting the expertise, hard work, and always consistent winning strategy deployed by the agency.
Apart from Kucherov, Gold Star represents many other elite athletes such as NHL All-Star, Vezina Trophy Winner (Goalie of the Year) & Stanley Cup Champion Andrei Vasilevskiy, Vladislav Namestnikov, Nikita Zaitsev, Nikita Zadorov, Ilya Sorokin, Alexander Romanov, Ivan Barbashev, Vladislav Gavrikov, Artem Zub, Alexander Volkov and more.
Pavel Datsyuk
Pavel Datsyuk, a star athlete who led a memorable professional career, chose to leave the National Hockey League for Russia, citing family reasons. After another elite season in 2015-16, Datsyuk made a decision that rocked the headlines. The news did not immediately sit well with the NHL fanbase and critics throughout the media. Typically, such decisions have the ability to seriously damage a superstar's athlete reputation.
However, Datsyuk was represented by Gold Star Hockey's Press Management Team, who had prepared an extensive plan to manage every possible outcome and response in this situation. The press team handled the news effectively in the media, mitigated its effects, and laid efforts to win the support of his fan base. It was a strategic display of an elite PR strategy that phenomenally worked in favor of the athlete who saw a smooth and successful transition from criticism to instant support.
Many specialists in the Sports PR industry later lauded the efforts put in by Gold Star Hockey, as it was a testament to their experience, preparation, and mastery in the field. The Pavel Datsyuk case goes down in sports management history as a perfect example of effective reputation management, preparation to manage press attention, and perfecting the athlete's image outside of sports. This example shows that greatness always prevails with the right team of experts working to protect your interests.