'The Good Place': Why Michael Schur Cast D'Arcy Carden On The Show
Several actors of different ages, ethnicities, genders, sizes and shapes auditioned for the role of Janet on NBC's "The Good Place." But when D'Arcy Carden showed up to try out for the role, series creator Michael Schur knew right away that he'd already found his Janet.
"She made the robotic language that I had written for the dummy scene seemed like a real person was doing it," Schur told Vanity Fair of why he picked Carden to play the sentient database. "She found this weird humanity inside this robotic scene."
Carden told Vulture last October that her "The Good Place" audition was unlike any audition she had done before. "For one, we didn't get a script. And two, the sides were fake," Carden said. "So occasionally you'll audition for something and they won't send you the whole script because it's top secret or it's not done yet, but this one, there was no script to be read. You couldn't find it anywhere. No agents, no managers, nobody had it."
In her first audition, Carden played an operator at a hotline for broken dolls. "The scene was basically me answering a bunch of different calls where different people would have a problem with the doll they bought … and I would just have a very easy solution," the "Broad City" alum said. "So it makes perfect sense: It is a very Janet-esque character, but there was no indication that she was not a human. There was no robot element to it at all, not in the character description or anything. So I just got this impression that she was a helpful, positive woman and that felt really fun and easy to play."
While Carden's tryout for "The Good Place" was seemingly just another day in her life as an actress, she told GQ Magazine last September that her audition for the series felt a little bit different right from the start. "My true dream was to work for Michael Schur," Carden revealed. "So I put a little extra work into this audition because I was like, 'I know I won't get the role, but I would like to impress Michael Schur.' I would like him to give me one line in an episode at some point. And you tell yourself that that's gonna happen at some point, like, 'This'll be good.' So I did the thing of, 'Of course I'm not gonna get the job' It's not even about that!"
Carden learned that she got the role of Janet in an email she received late at night. "I lost my mind," she recalled of her reaction after finding out the great news. "My husband and I screamed and danced around the room. We live in a duplex with two of our best friends, Paul Downs and Lucia Aniello from 'Broad City.' So we ran upstairs, had champagne, screamed. It was just a very good moment in my life. I'd never want to say the word 'blessed,' but I truly felt so grateful."
"The Good Place" Season 3 is expected to premiere this fall on NBC.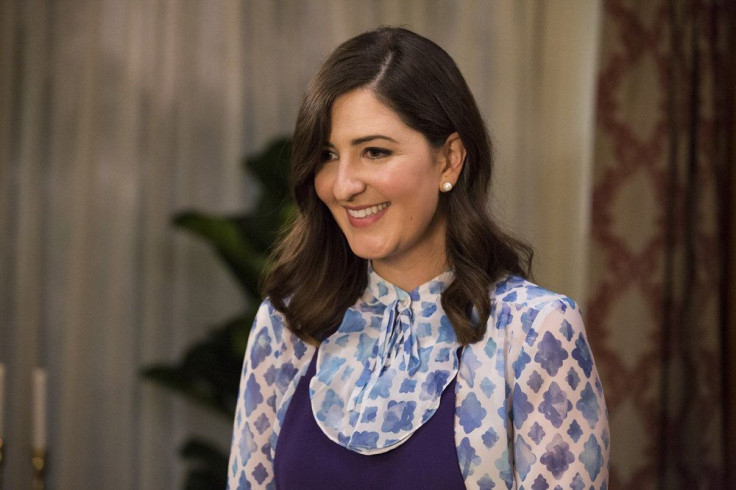 © Copyright IBTimes 2023. All rights reserved.
FOLLOW MORE IBT NEWS ON THE BELOW CHANNELS