Google Daydream View 2.0 May Feature New Controllers, High-End Gaming Specs And More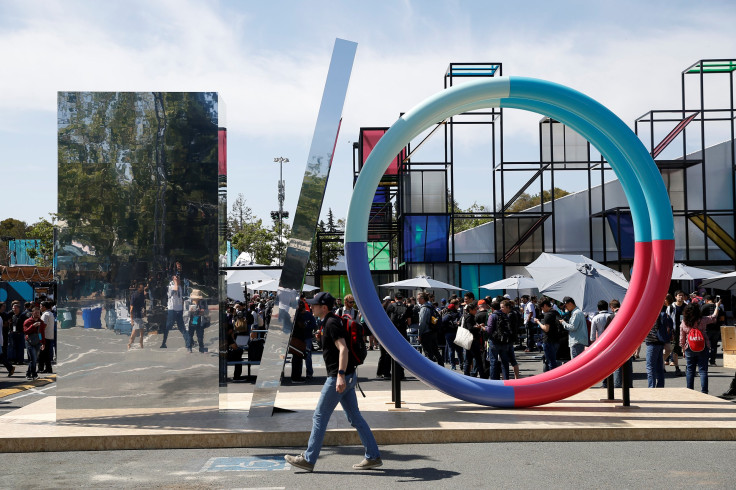 Google commenced I/O — its three-day developer conference in Mountain View, California, Wednesday. The company is expected to reveal a high-end virtual reality headset at the event, Variety reported Tuesday, probably a successor to the company's Daydream View VR headset.
Read: Google Daydream: How To Run VR Platform On Nexus 5X, LG V20
According to a report, the company might give developers a limited preview of the headset before a commercial release, which is expected alongside the Google Pixel 2 in October this year. The report adds that Google has been working on the headset for over a year, which means work on it started even before the Daydream View was launched.
Daydream View 2.0 will compete with Facebook's Oculus Rift, Sony's PlayStation VR and HTC Vive. Expected features of the headset include:
Standalone VR: Daydream VR 2.0 might not need a smartphone or a PC to support it and might function on its own as a VR headset — it might play content over Wi-Fi or Bluetooth. This will be ideal for users as they wouldn't be distracted by notifications and other distractions while viewing and engaging with VR content. Competitors such as Sony, HTC and Facebook are said to be working on similar technology.
Daydream VR 2.0: Google unveiled its VR platform, Daydream VR in 2016 alongside the Daydream View headset. The company is expected to revamp the platform and its successor could either be Android-based or it could run on a separate operating system dedicated to VR, according to the report.
AR/VR collaboration: Google owns both augmented reality and VR, and has been working on both for some time. On VR side, it has been working on Daydream, while on the AR side, it has Project Tango. Tango started out as a separate project of Google's Project X lab but has now been moved to the same team that works on Daydream. Its technology could help Daydream View 2.0 improve positional tracking, an essential component of VR gaming. It could help a user interact properly in a virtual environment by tracking real-world surroundings and using information to simulate movement, which would make the feel of VR content more realistic for the user. It is like a micro-GPS, which would track every little movement as the user moves through a physical space.
Inside-out positional tracking: Daydream View 2.0 is expected to use onboard sensors for inside-out tracking. The input required by the headset for letting the user easily use a 3D space will be generated by it without the assistance of an external device. This is essential for the device to function in a standalone manner.
Read: Google I/O 2017: Google May Unveil New High-End Virtual Reality Headset, Report Says
VR games and Controllers: While VR has many applications, it is majorly used for gaming. Hence, Google needs to improve both availability of VR games for headset and it also needs to match up to its competitors like Oculus with accessories such as controllers. While there has been no indication, let alone confirmation of the same, an educated guess is that since Daydream View will have a better gaming setup than its predecessor, the company might have gaming controllers, which would make gaming on the device wholesome. The company currently uses a Controller Emulator app, which lets users use a secondary Android phone as a controller.
Google has declined to comment on Daydream View 2.0.
© Copyright IBTimes 2022. All rights reserved.
FOLLOW MORE IBT NEWS ON THE BELOW CHANNELS