Google I/O 2017: Google May Unveil New High-End Virtual Reality Headset, Report Says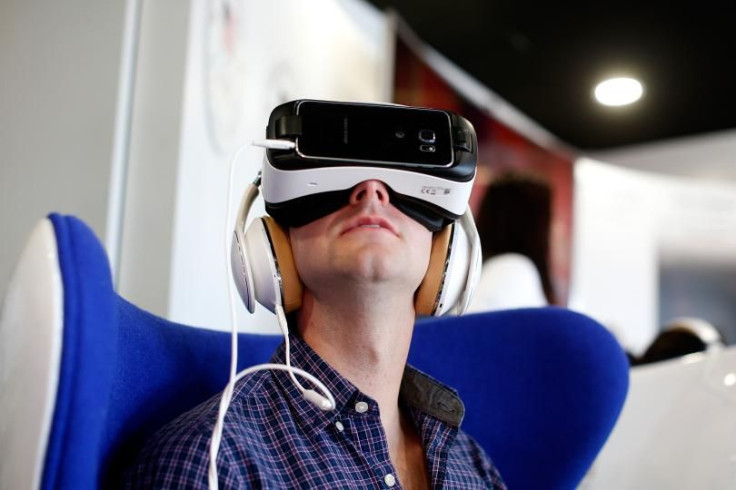 Google may unveil a virtual reality headset intended to go head-to-head against competitors like the HTC Vive and Oculus Rift at its I/O developers conference this week, Variety reported.
Internally, the headset's specifications will be comparable to other high-end VR headsets. Notably, the headset is designed to be a standalone device and won't need to be paired with a smartphone or desktop PC to run.
Read: Google, Ubisoft And Others Announce 4 Daydream VR Games At GDC 2017
As Variety notes, the headset also is expected to feature inside-out positional tracking that would allow users to move around a virtual space in the headset without needing external sensors like those used with the HTC Vive. Similar technology has been a centerpiece in upcoming headsets from Microsoft and it's the latest area on which VR companies want to focus.
While the high-end headset has reportedly been in the works since early 2016, the scope of its potential unveiling is still up in the air. As Variety notes, Google could either provide a limited preview for the headset or choose to keep its unveiling under wraps for a future event. Google I/O will be in held in San Francisco from Wednesday through Friday.
The high-end Google VR headset will operate alongside Google's Daydream VR, which it unveiled during last year's Google I/O. Like Samsung's competing Gear VR, the Daydream is a basic headset that offers a basic step up in performance for mobile VR applications and videos. Both headsets are intended to be paired with smartphones and feature controllers that offer basic functionality and control for applications and games.
Additionally, the high-end Google headset could be a potential way for the company to tie together its various VR acquisitions in the past year. For Google, its new VR headset likely wouldn't be hamstrung by the performance ceiling or practical restrictions of a smartphone or desktop computer.
Read: Google Releases New Yi Halo VR Camera With 17 4K Cameras
Google has been aggressive in its VR efforts on the consumer and professional spaces. On the apps side, Google has picked up individual developers including the Tilt Brush team, the creator behind the VR music creator SoundStage and studio Owlchemy Labs. As a developer, Owlchemy was among Google's most notable acquisitions — the studio was responsible for flagship VR title Job Simulator and recently released Rick and Morty: Virtual Rick-ality , a VR title based on the animated series "Rick and Morty."
In addition, Google also helped launch the Yi Halo, a high-end video rig featuring 17 4K-caliber cameras that's used to shoot VR video. Google also launched the Jump Start program, which is intended to get the Yi Halo into the hands of directors and other creatives in order to produce high-definition VR content.
© Copyright IBTimes 2023. All rights reserved.