Google And Legos: 'Build With Chrome' Experiment Turns Google Maps Into Virtual Playland [VIDEO]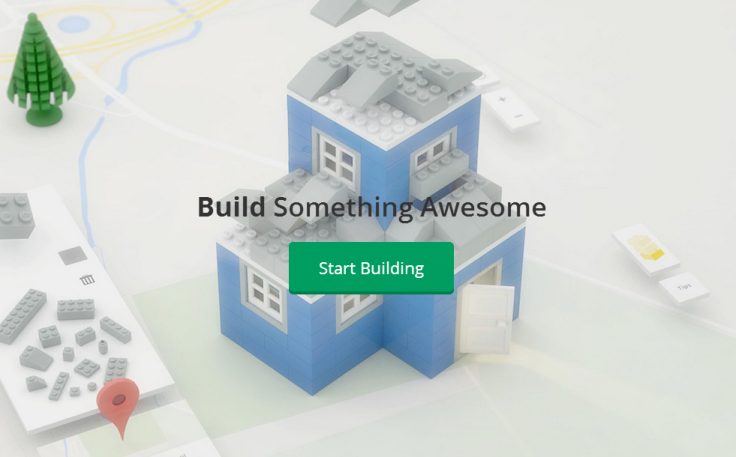 It's starting to seem like Google Inc. (NASDAQ: GOOG) is trying to get us fired from our jobs.
Earlier this month, International Business Times revealed a Google Easter egg that transformed Google Images into a browser version of the classic Atari video game, Breakout. Now, Google has teamed up with Lego to launch "Build with Chrome," a new Chrome experiment launched on Tuesday that lets users play with the biggest box of Legos imaginable.
Build with Chrome uses WebGL, an API that renders interactive 3D graphics in web browsers, to let users construct anything they can imagine with virtual Legos. Build with Chrome then uses Google Maps to enable users to share their creations on a Lego version of the world.
The experiment began with the Google Chrome team in Australia, who admitted to being big kids when they first announced Build with Chrome in June 2012.
"We love building with Lego bricks. We loved it as kids, and we still love it now. Visit any Google office, you're going to see Lego bricks all over the place," Lockey McGrath, the product marketing manager of Google Australia and New Zealand, wrote on Google Australia's blog. "With 8 trillion Bricks, think of Build as the largest Lego set you've ever seen."
Before bringing Build with Chrome to the rest of the world, Google added some new features, such as a new categorization system to help sort and filter specific types of complete structures. Google builders can also attach their Google+ account to see what people in their circles have built.
Google also added the Build Academy, a series of tutorials and challenges to help users get the hang of Build with Chrome.
Build with Chrome is even mobile. With Chrome for Android supporting WebGL, builders can ditch the mouse and assemble the Legos by hand, the way they were meant to be handled.
The whole thing serves as a nice promotional tool for the upcoming kid's film, "The Lego Movie." The Build Academy even features characters and structures from the film. As far as commercials go, Build with Chrome is a pretty entertaining one.
Google better be careful. If it keeps coming up with more ways for us to play on our web browsers, we might not have jobs left to buy Google products.
Have you starting building Lego structures on Chrome? Share your buildings in the comments.
© Copyright IBTimes 2023. All rights reserved.
FOLLOW MORE IBT NEWS ON THE BELOW CHANNELS