Google Takes Flight: After 'Misunderstanding' Saved Execs Millions On Fuel, Google Plans 29-Acre Private Jet Airport
Google Inc. (NASDAQ: GOOG) executives love to fly and are trying to make traveling on their private jets as easy as possible. Not only have Google executives saved as much as $5.3 million on jet fuel through a deal with the federal government to which they weren't entitled, but the Mountain View, Calif.-based company is planning an $82 million corporate aviation facility in San Jose.
Signature Flight Support, a private aviation firm, signed a 50-year lease to develop 29 acres of Mineta San Jose International Airport to service Google's private jets. Google is also partnering with Blue City Holdings, a San Jose-based private jet company that provides planes for Google's fleet.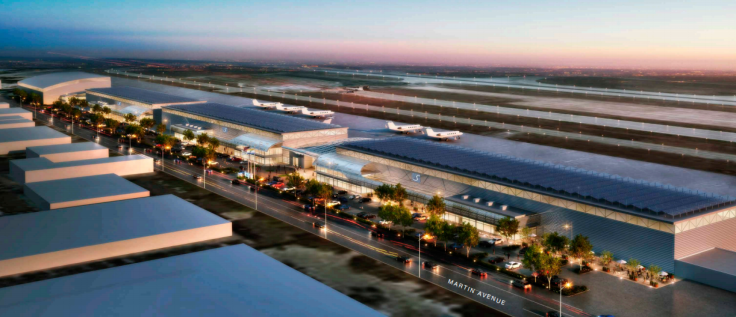 The proposed facilities will occupy more than 270,000 square feet and will include a terminal, hangars, ramp space and servicing facilities.
The San Jose airport will earn $2.6 million in rent and at least $470,000 in taxes and fees each year. The airport said the project will also create more than 500 jobs.

Groundbreaking on the facility is expected for January, and a press release noted that the facility will service "other clients in the Silicon Valley business community," not just Google.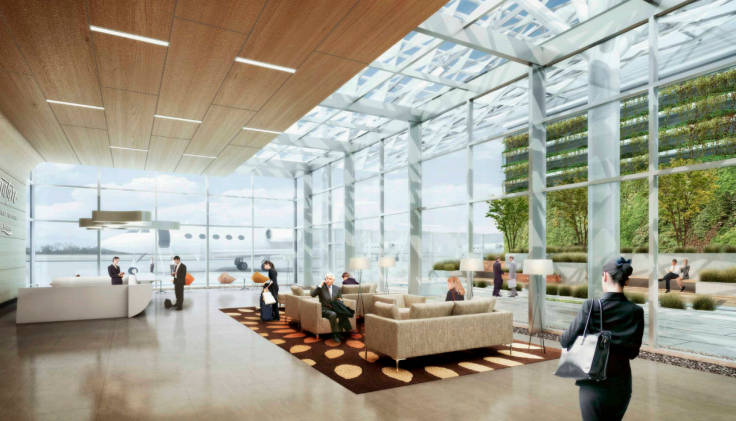 The private airport isn't the only aviation-related news Google made this month. A Wall Street Journal report last week found that Google executives flew their private jets with fuel that was purchased at a discounted rate from the federal government, a rate to which Google was not entitled.
The discount was intended only for government contractors, but it saved Google somewhere between $3.3 million and $5.3 million over five years.
The report from the NASA inspector general called it a "misunderstanding" rather than intentional misconduct. The problem apparently stemmed from an agreement between NASA and Google that allowed Google to base its private fleet (seven jets and two helicopters) at Moffett Federal Airfield near the Google headquarters and purchase discounted fuel there in exchange for free flights for NASA research.
The Google executives, however, also used the fuel for private flights to Los Angeles, New York and some popular vacation destinations like Hawaii and Tahiti.
Google is reportedly going to pay back the wrongful discounts -- and by building a private facility for its fleet in San Jose, the company will be able to get its aviation base off federal land and avoid future "misunderstandings."
© Copyright IBTimes 2023. All rights reserved.