GOP House Leader Makes Dire Prediction For New Coronavirus Stimulus Bill
KEY POINTS
House Minority Leader Kevin McCarthy warned Congress may not pass a new coronavirus relief package until the first week of August
If Congress fails to agree on a new relief bill before the end of July, millions of Americans will lose out on the $600 unemployment insurance benefits
Republicans and Democrats have gone back and forth about extending unemployment benefits, with the White House's desire to cut funding for coronavirus testing and tracing adding a further complication
House Minority Leader Kevin McCarthy warned Congress may not be able to pass a new coronavirus relief bill by the end of July, meaning millions of Americans could see smaller unemployment checks until a new relief package is signed.
"I envision that this bill doesn't get done by the end of July," McCarthy, a Republican from California, said Monday on CNBC. "I envision that same process happens with the speaker holding it up, trying to get something else into the bill. We'll probably be the first week of August before we make this happen."
McCarthy said House Speaker Nancy Pelosi held up several relief proposals related to the paycheck protection program and new funding for the CARES Act.
Senate Republicans began negotiations with the White House Monday. Several states have seen record surges in coronavirus cases, forcing them to pause or roll back reopening. One point of contention has been the $600 unemployment insurance benefit added to unemployment paychecks during the pandemic and whether or not to extend it.
Democrats have argued for an extension due to the recent surge and fear of a looming second wave come winter. They've also pushed for additional aid for the unemployed, a second stimulus check, hazard pay for essential workers, increased aid to state and local governments struggling financially, and financial assistance to renters and homeowners to help address expiring evictions and foreclosure holds in a $3.5 trillion package adopted before Congress began its Fourth of July break.
However, Republicans have been arguing either to reduce the amount of aid or change the policy, altogether. The latter would be meant to encourage states and businesses to begin reopening and hiring by providing tax benefits or breaks for doing so. It would also include liability protections for workplaces, schools and hospitals operating during the pandemic.
Following McCarthy's comments, Pelosi spokesman Drew Hammill pointed to the split between Congressional Republicans and the White House as the reason for the relief package being held up.
"The House acted on the Heroes Act nine weeks ago – a robust package to address both the health and economic crises we face," Hammill said in a press release. "We don't need any lectures from Republicans who are struggling among themselves to agree on a partisan package with their own White House."
Hammill's comment was in reference to the White House's reported desire to cut funding for coronavirus testing and tracing. Several Republicans have been promoting the necessity of testing and tracing.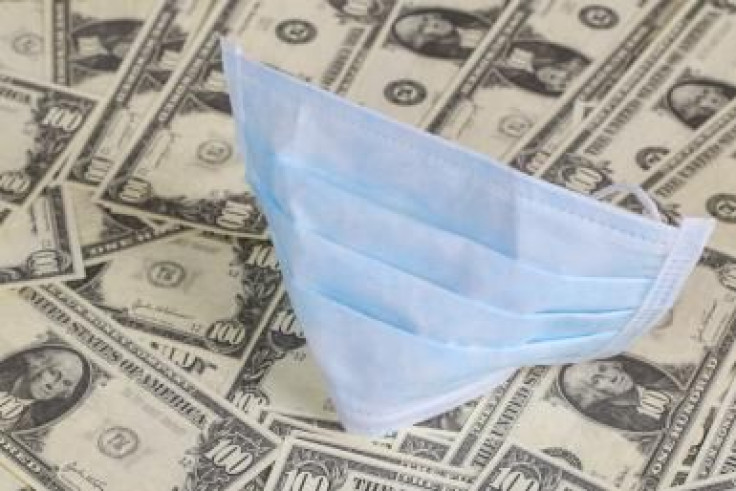 © Copyright IBTimes 2023. All rights reserved.