GOP Senator: 2020 Dem Pres. Candidates Should Recuse Themselves From Impeachment Trial
KEY POINTS
Republican Senator Marsha Blackburn calls on Dem senators to recuse themselves from the impeachment trial
Dems have called for Majority Leader Mitch McConnell to do the same
The Senate is sworn in on Thursday as impeachment looms
Republican Senator from Tennessee, Marsha Blackburn has called for Democratic Senators who are currently in content for the 2020 nomination to recuse themselves from Donald Trump's upcoming impeachment trial.
The Hill reports that Blackburn penned a statement calling for Vermont Senator Bernie Sanders, Massachusetts Senator Elizabeth Warren, Minnesota Senator Amy Klobuchar and Colorado Senator Michael Bennett to remove themselves from the trial, which may begin as early this week.
"Tomorrow, one hundred United States Senators will be sworn in to serve in the impeachment trial of President Donald Trump. Four of those Senators must recuse themselves for their unparalleled political interest in seeing this President removed from office," Blackburn wrote, adding that the senators cannot sit in judgment of the president they seek to replace. There has been no discussion of any senator recusing themselves, and it will likely remain that way as Chief Justice John Roberts gets set to swear in the Senate on Thursday.
Blackburn's call for Senate Dems to recuse themselves comes after similar calls from the left for Majority Leader Mitch McConnell to take himself out of the process. "Do you think Chuck Schumer is impartial? Do you think Elizabeth Warren is impartial? Bernie Sanders is impartial? So let's quit the charade. This is a political exercise," McConnell said during a Fox News interview last month. "All I'm asking of Schumer is that we treat Trump the same way we treated [President] Clinton."
Blackburn insisted that the Senators' presidential ambitions cripple their ability to view the proceedings through an objective lens. The latest example of partisan back-and-forth associated with the impeachment saga comes as new revelations of Trump's involvement in his lawyer Rudy Giuliani's dealings overseas in Ukraine emerge. Indicted Giuliani associate Lev Parnas said Trump "knew exactly what was going on" as Giuliani tried to dig up dirt on presidential frontrunner and former VP Joe Biden's family.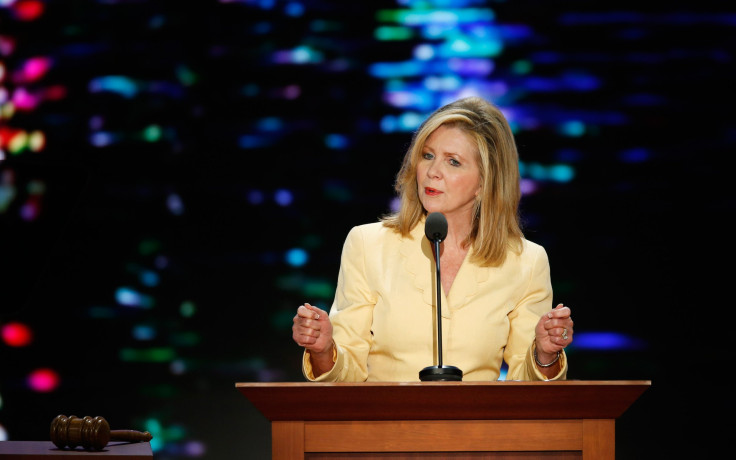 © Copyright IBTimes 2023. All rights reserved.