'Gotham' Season 2 Spoilers: Azrael To Debut In Episode 19; 4 Things To Know About The Batman Character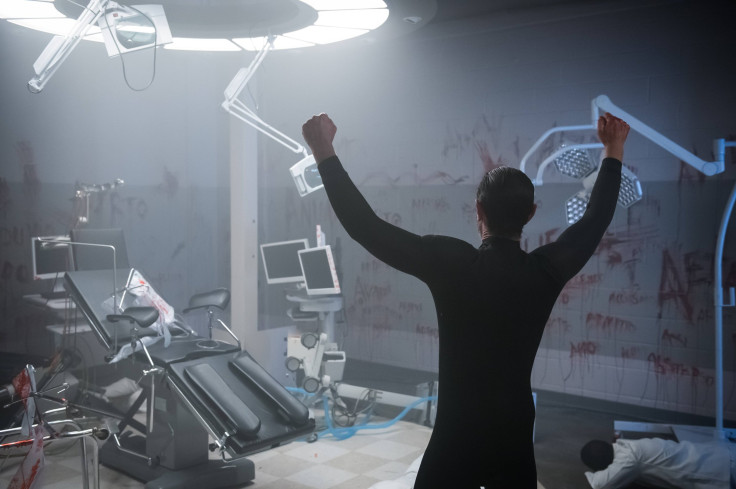 Theo Galavan is back from the dead on "Gotham" Season 2. The villain, who appeared to be dead after Gordon shot him, will rise from the grave and be stronger than ever when he shows up decked out in armor as Azrael in episode 19.
Bruce Wayne (David Mazouz) and Jim Gordon (Ben McKenzie) now know that Hugo Strange (BD Wong) is responsible for ordering Bruce's parents to be killed. The two will look to take him down, but now it will be far from easy with Strange bringing Galavan (James Frain) back as Azrael. The episode 19 synopsis says that Strange will send Theo after Gordon following a meeting when Gordon reveals he knows the truth about what Strange does. The episode 19 promo video also shows Theo wearing Azrael's armor and seeking out Gordon. Before you meet Azrael in next week's new episode of "Gotham," here are four things to know about the man from the Batman comics.
1. Created by The Order of St. Dumas
The Order of St. Dumas is responsible for bringing about Azrael. The role of Azrael has been passed down through bloodlines for hundreds of years to make sinners pay for their actions. The warrior's abilities usually include super strength, speed, and also enhanced stamina and reflexes.
2. Not Necessarily A Villain
The Azrael fans will see on "Gotham" will be a villain after Hugo Strange brings Theo back as the warrior to do his dirty work. However, Azrael wasn't necessarily a villain in the DC Comics. The ancient warrior started off as a bad guy, but eventually grew into a hero who worked with Batman. When Batman was paralyzed by Bane in the comics, Azrael took over his role of crime fighting. Azrael was more ruthless than Batman in the role and took less mercy on criminals.
3. Different Name in Comics
While the show is using Theo to introduce the Batman character, he actually went by two different names in the comics. Jean-Paul Valley was the name of the first Azrael, who was a graduate student that had no idea he was in line to become an assassin for the Order of St. Dumas. In later comics, Azrael was an ex-cop known as Michael Lane, who takes over after the previous Azrael lost his mind and killed a police officer.
4. Sword of Sin
Azrael's weapon of choice is known as the "Sword of Sin." The sword and his suit of armor has been passed down for generations. The idea behind the sword is for the warrior to use it to cleanse the world of sin and it is often used on those who have done wrong. The Sword of Sin can be ignited into flames, depending on the power of the person who wields it.
Watch a promo for the arrival of Azrael on "Gotham" below:
"Gotham" Season 2, episode 19, airs Monday, May 2, on Fox at 8 p.m. EDT.
© Copyright IBTimes 2023. All rights reserved.
FOLLOW MORE IBT NEWS ON THE BELOW CHANNELS